SUNRISE SUMMIT –  The 2022 track and field season is bubbling with anticipation. In early December the board of education approved Duane Colebank to take charge of the Trojan track team. 
The newly appointed head coach is eager to share his wealth of knowledge about track with Trojan student-athletes.
"One of the biggest reasons I'm excited to coach at Hampshire High are the student-athletes," Colebank conveyed in an interview on Monday evening.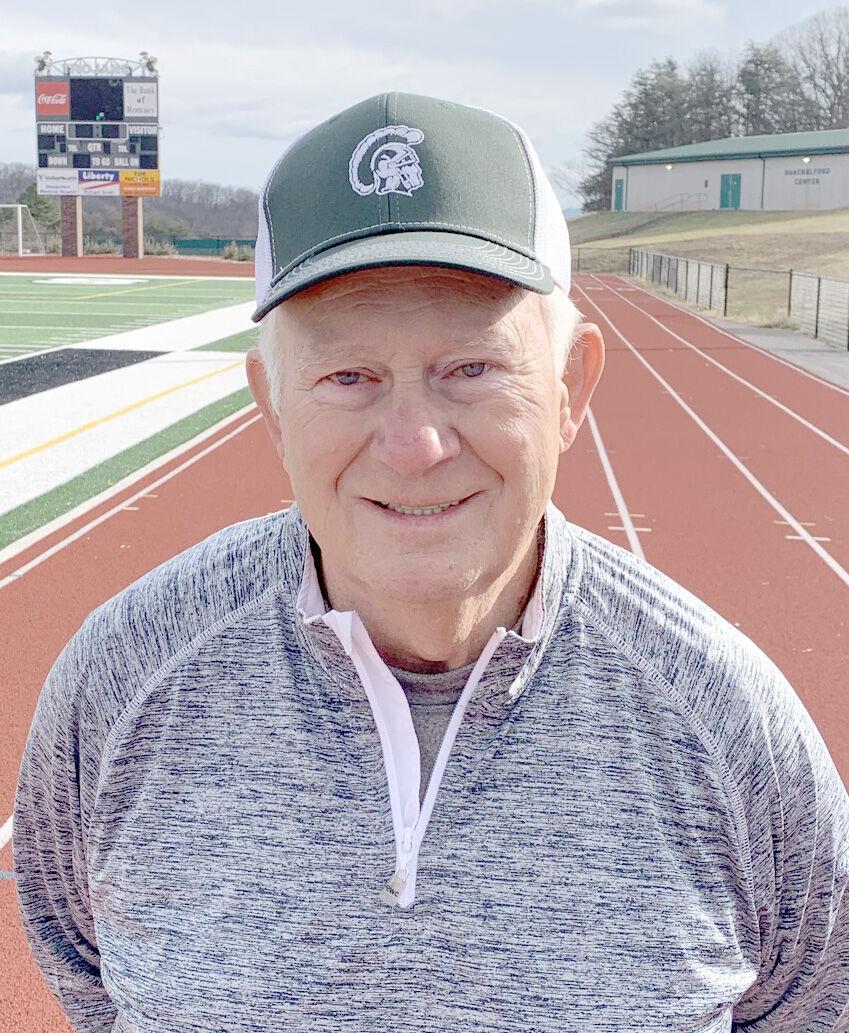 "I was always impressed with the kids and the way they performed and how they conducted themselves." 
Colebank, a 1966 graduate of Hampshire High, has spent his career teaching and coaching at schools in Virginia and Hampshire County. Colebank, who was the assistant athletic director at Briar Woods HS from 2009-13, was approached by HHS athletic director Trey Stewart regarding the open position as head coach of the Trojan track team.
"Duane is a great fit wherever you can get him," said Stewart.
"We were just lucky enough to get him in track which, is a spot he thrives."
Colebank, who is retired from teaching, wanted to work with student-athletes again and coaching track at HHS provided him a perfect opportunity to get back in the game.
"When I was approached by Trey about the opening, I was sure I wanted to coach again," said Colebank. 
"I missed coaching and being with the student-athletes," 
Heather VanDyke, an assistant track and field coach at Briar Woods HS, worked with Colebank a decade ago. VanDyke was thrilled to learn that Colebank decided to pick up the whistle and start coaching again. She attributes her knowledge of track and field to the teachings of Colebank.
"I was hired as assistant track and field coach with limited knowledge about the sport, but quickly learned about each event," said VanDyke. 
"Thanks to Duane's expertise and years of experience with track and field, I quickly gained insight into the sport."
VanDyke praised Colebank for his passion working with student-athletes, his love of coaching and creating a family environment within the team.
"Track meets quickly became a family event for me and thanks to Coach; my nieces are both counting down until they can hurdle around the high school track in a few years," said VanDyke.
"HHS track and field is in great hands with coach Colebank as head coach this spring."
In addition to Colebank taking command of the track program, another boost to the sport is the debut of the rubberized track at Rannells Field.
After a 6-year hiatus, the Trojans are scheduled to host their 1st track meet this spring. 
"One of the biggest obstacles out of the way is the opening of the new facility," said Colebank.
"Just think how cool it will be to host a meet here or an invitational here."
Although it is just the 1st week of January, Colebank feels pressured to get things organized quickly as the season is fast approaching.
"We are getting a little late start, but we are getting there. I have some things still to complete, but we are moving along very quickly. I am meeting with current assistant coaches Wednesday and students on Thursday morning."
Colebank is aware of the glory days of Hampshire High track and intends to build the program back to that elite state level. However, the build to get better for the future starts with building relationships today.
"The athletes need to get to know me and know how important I believe athletics are to high school students," explained Colebank.
On the forefront, Colebank didn't shy away from his initial largest hurdle.
"The biggest obstacle we are going to have is getting athletes to become a part of the track program," said Colebank.
"A lot of the kids might not know who I am, but a lot of coaches do."
The freshly minted coach has reached out to other varsity coaches to establish connections and promote multi-sport athletes.
On a personal level, Colebank credits his ability to land a college scholarship because he was a multi-sport athlete.
"I got a scholarship because I played football and track," confirmed Colebank.
"I had a kid go to Stanford and Penn State. I think those athletes that are well rounded and going through speed drills makes them better football, lacrosse, basketball players. Boys and girls both. I have coached several athletes that have won state championships and compete in college. I want each athlete to know that they can be successful."
Coach Colebank is anxious to put together a high quality coaching staff and put people in positions they are comfortable with. Colebank is an expert coaching jumps, hurdles and exchanges, and is comfortable instructing most events on the track except for long distance. 
Coach Colebank was hestitant to declare any season goals at this time, however he did mention what he wants to see from his squad.
"We just want kids to come out and perform the best they can do," said Colebank. 
"We are going to give them a lot of opportunities. Whether the kids are playing softball or baseball, I will work with them. It's going to start here within a week or so. We are going to be in the weight room, doing plyometrics and willing to commit to get better."
While having success on the track and winning is important to coach Colebank, he wants to make sure the athletes are enjoying their time while working hard to get better.
"I want kids coming off the field with a high five and saying, "Great practice coach." ο