SUNRISE SUMMIT – Two years ago, head coach Aaron Rule was in his 1st season pacing the sidelines for the Trojans. In the 3rd game of the 2019 campaign, the Cardinals flew to Rannells Field and an epic thriller unfolded. 

Hampshire trailed by 2 possessions in the 4th quarter, however the Trojans rallied and punched in a pair of touchdowns to knot the game at 21-21 as the clock struck zero. Unfortunately for the Trojans, Spring Mills was able to tally a touchdown in overtime while the Trojans came up short, allowing the Cardinals to escape Sunrise Summit with a 28-21 victory.
Last year the story was much different in the Eastern Panhandle as Spring Mills senior QB Keon Padmore-Johnson tallied 7 touchdowns to lead the Cardinals to an easy 55-7 victory.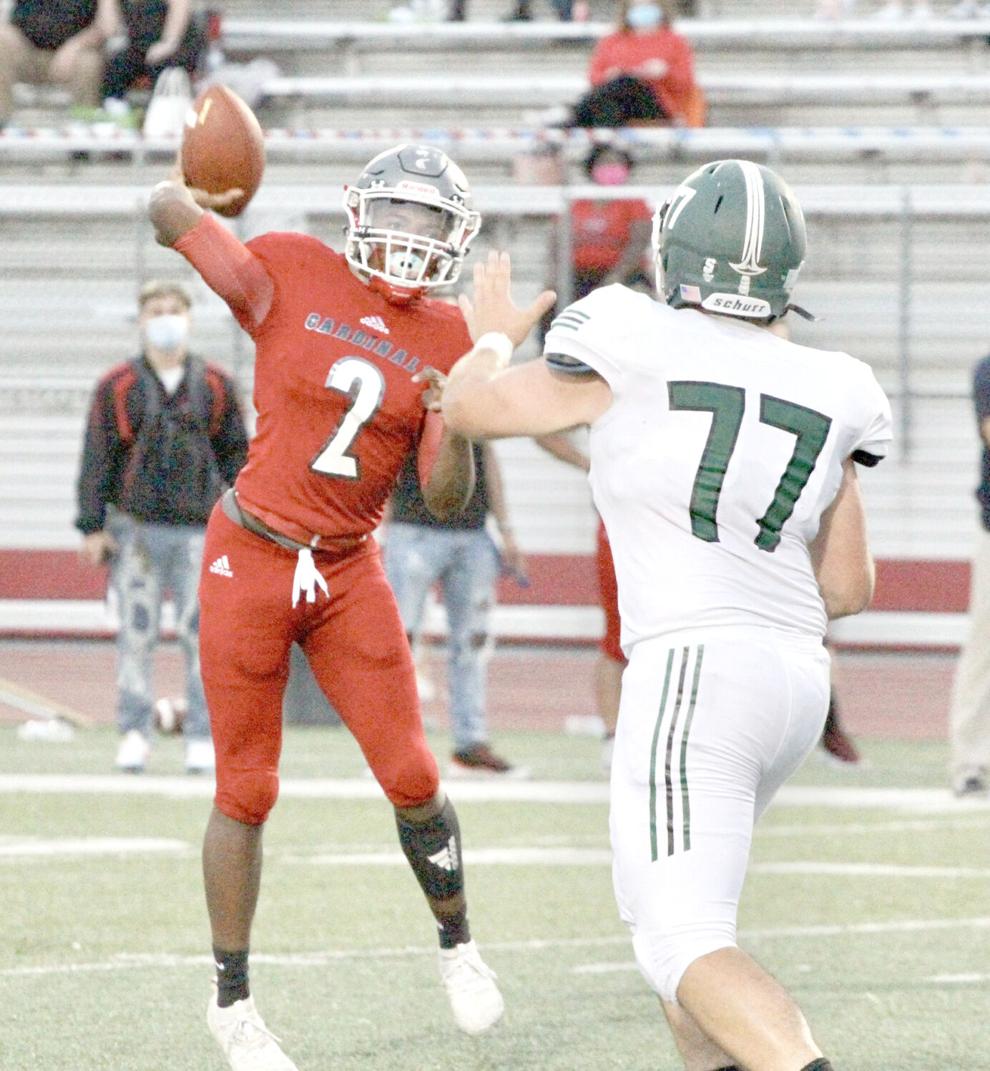 The departure of the all-state signal caller, Padmore-Johnson, should make the task easier on Hampshire, however junior Jameer Hunter is prepared to fill that role at QB.
"Spring Mills seems to just reload every year," said coach Rule.
"They have a very mobile QB running their offense and we plan to do some things defensively that will contain him and keep him from running all over the field against us."
Offensively, the Cardinals use a spread formation which may help the Trojan defense in terms of familiarity, considering Hampshire runs out of a similar scheme.
"It is much easier to simulate this style of offense versus the Frankfort's, Kyser's and Washington's of the world," said Rule.
"However, it will be tough to simulate the speed of the Cardinals".
The Trojans struggled last year with pursuit angles and containing the Cardinals in the open field, however, Coach Rule has a plan on how to stall the speed of Spring Mills.
"Maybe we put 12 or 13 guys out there on the field to cover the deep ball as well as containing the quarterback," Rule said jokingly.
"We believe in our guys and we will do our best."
One thing's for sure, the Trojans will have to play physical football in order to pull-off the upset at home.
"We have to come out with the same tenacity and grit we have had in weeks 1 and 2," said Rule.
"We have been fearless and have not given in. When our backs have been against the wall we have come out fighting like a rabid dog."