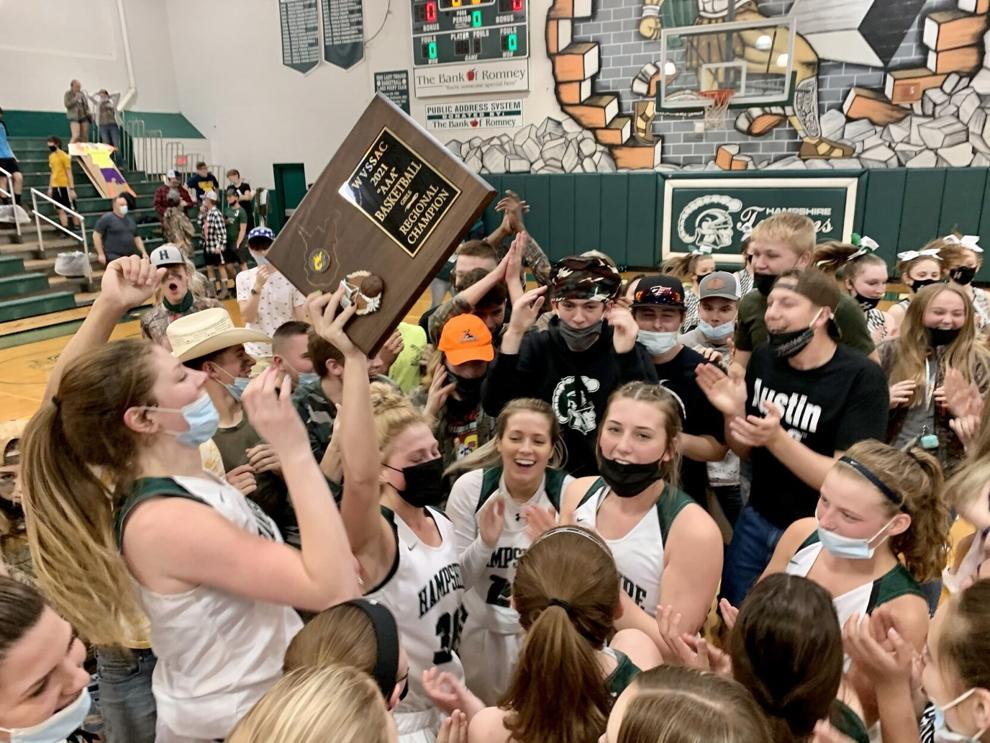 SUNRISE SUMMIT – A fire truck and police car slowly escorted a tour bus full of Trojans through the town of Romney on Tuesday morning. The girls basketball team peered out the tinted windows, waving to the people standing with signs along Route 50.
"Go Trojans Win States!" was drawn on one sign. "We love our Lady Trojans" was scribbled on another.
The feeling on the streets matched the weather, bright and cheery.
There was a sense of optimism oozing from team members as they hit the road.
In 2019, the Trojans clinched a berth into states, but ran into powerhouse Parkersburg in the quarterfinals, losing 81-18.
Several key members from that squad are still on the team, including leading scorer Gracie Fields, who has learned from that bitter experience.
"It's going to be different this year because we know we can go down there and compete," said Fields.
One advantage compared to 2019 is that the Trojans are somewhat familiar with their opponent, the No. 2-seeded North Marion Huskies.
Both teams hail from class AAA region 1 and played earlier this season on Sunrise Summit in mid-March. The Huskies won by 20 points, 57-37, as a fierce full-court press troubled the Trojans.
"We have been learning at practice how to break it and where the open spaces are," said Fields. "The thing about North Marion is that even if the press isn't working, they do not come out of it. Once we get used to breaking it, we will be good."
Another senior on the team that played in the Civic Center in 2018 is power forward Ellen Keaton.
"I think we are more prepared," said Keaton explaining the difference from 2019. "Us playing North Marion before, an attainable team to beat, is different then who we played 2 years ago, but I just want to play the hardest I can. It could be my last game."
The difference in the pregame mental mindset is also something coach Julianne Buckley can sense.
"I know for myself I feel a lot more comfortable going this year," said Buckley.
This is coach Buckley's 2nd trip to Charleston as the head honcho and she believes her team has what it takes to knock off North Marion.
"I'm more confident knowing what to expect," she said.
The x-factor for the Trojans is freshman Izzy Blomquist, a ball handling phenom with hawk-like court vision, who did not play against North Marion earlier this year.
"I think she will pick it apart," coach Buckley said confidently. "You have to make the right decisions and make the right passes."
After the luxury bus made a few scenic stops, including at Coopers Rock, the team arrived in Charleston and stormed the Olive Garden for breadsticks. The Trojans relaxed at the hotel watching their counterparts, the Trojan boys, play in the boys basketball regional championship. 
Today, Wednesday April 28, the No. 7 seeded Trojans (10-6) will attempt to knock off the Huskies of North Marion (13-0) at 1 p.m.