Mikhi Anderson, Christian Hicks and Chris Lucas are the 3 finalists for the J. Holland and Anita Rannells Award, given to the Hampshire student athlete whom the coaches believe best represents the highest standard of Hampshire High School athletics. The 2020-21 Rannells Award will be handed out on Sunday afternoon via Hampshire High athletics virtual awards banquet.
---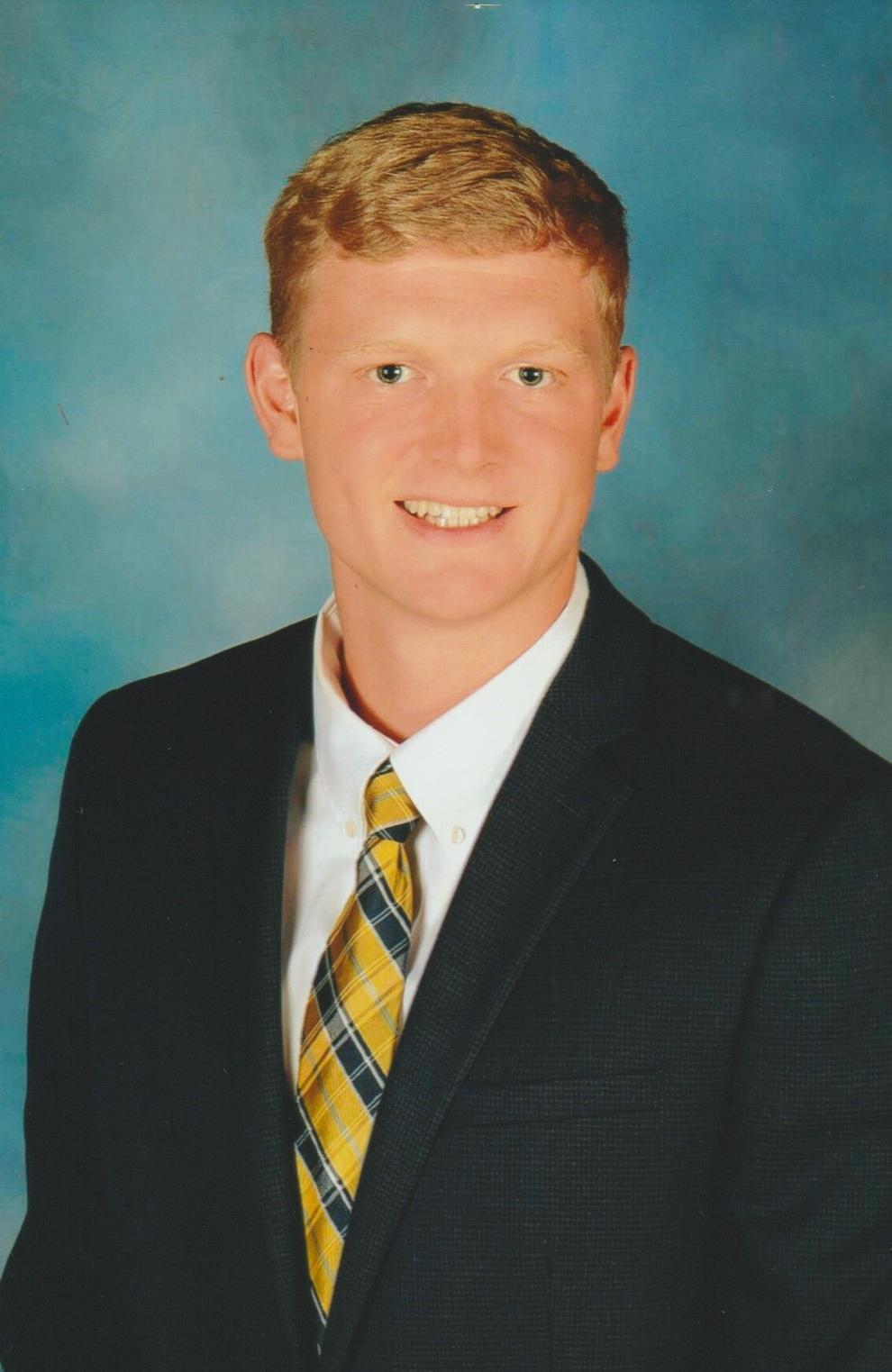 Christian Hicks
Christian has lettered in every varsity sport he has been a part of during his athletic career at Hampshire High School since freshman year (soccer, football, track, and basketball).  His athletic honors include: selection to the Class AAA All State WV Football Team, Second Team All-State Punter; First Team All-Area Punter, Potomac Highlands All Area Team; The Times News All Area Football Team, Defense; Potomac Valley Conference Division I Honors, Punter; Team Captain, HHS Football, Junior and Senior Years (selected by peers and coaches); Defensive Player of the Year, HHS Football; Eleventh Place, WV State Track Meet, AAA Discus, Sophomore Year. He was also a starter for the HHS Varsity Boys Basketball Team that won this year's sectional and regional championships, as well as knocking off the first seeded basketball team at the WV Boys' Basketball Championships in Charleston.
He has been able to balance his athletic career with school activities such as FFA, the Italian Exchange Program, Peer Helpers, and the National Honor Society.  He has maintained a 4.0+ grade point average his entire high school career, and was selected as this year's Salutatorian. 
He has served and maintained a life of service to others in his community as demonstrated by logging 434.7 4-H teen leadership and community service hours through school, athletics, FFA, 4-H, and his church.
He also plays a large role in his family's beef farm.  Work includes cattle handling, rotational grazing, vaccinations, daily feeding, calf tagging, haymaking, and building fence.
---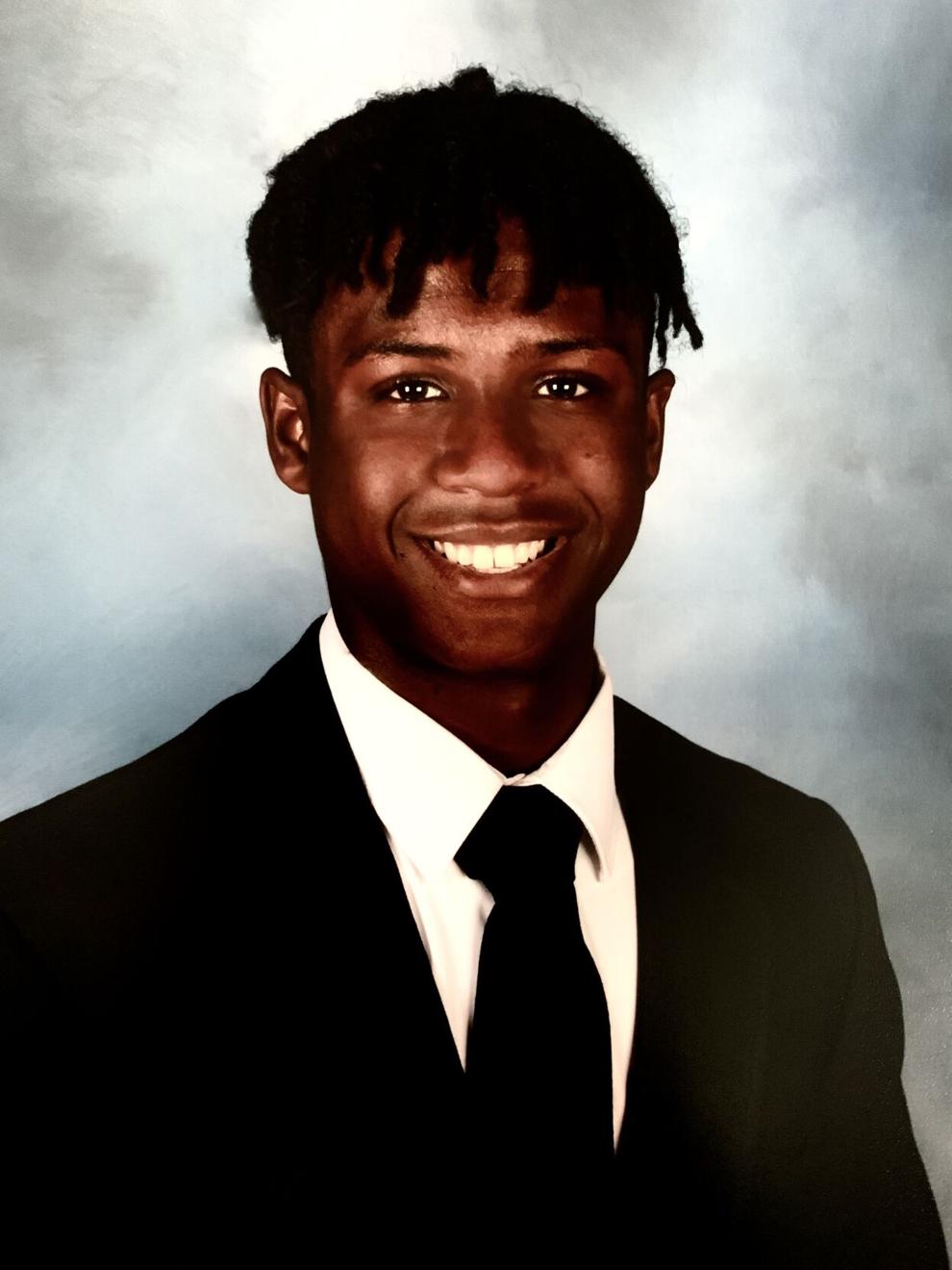 Mikhi Anderson
Mikhi is a graduated senior at Hampshire High School. During his four years at Hampshire, Mikhi played basketball and ran track. Mikhi was also part of the first boys basketball team from Hampshire to make it to the state tournament and also upsetting the number 1 seed for the first time in state history. Mikhi was named the 2019-2020 defensive player of the year and most recently the 2021 Striving for Excellence award recipient. Mikhi Anderson is a member of National Honors Society and the carpentry program here at Hampshire. He attends Hope Christian Church in Augusta and in his free time he mows for his elderly neighbors. This coming fall, Mikhi plans on attending west Liberty University to study exercise physiology and continue his track career as a Hilltopper.
---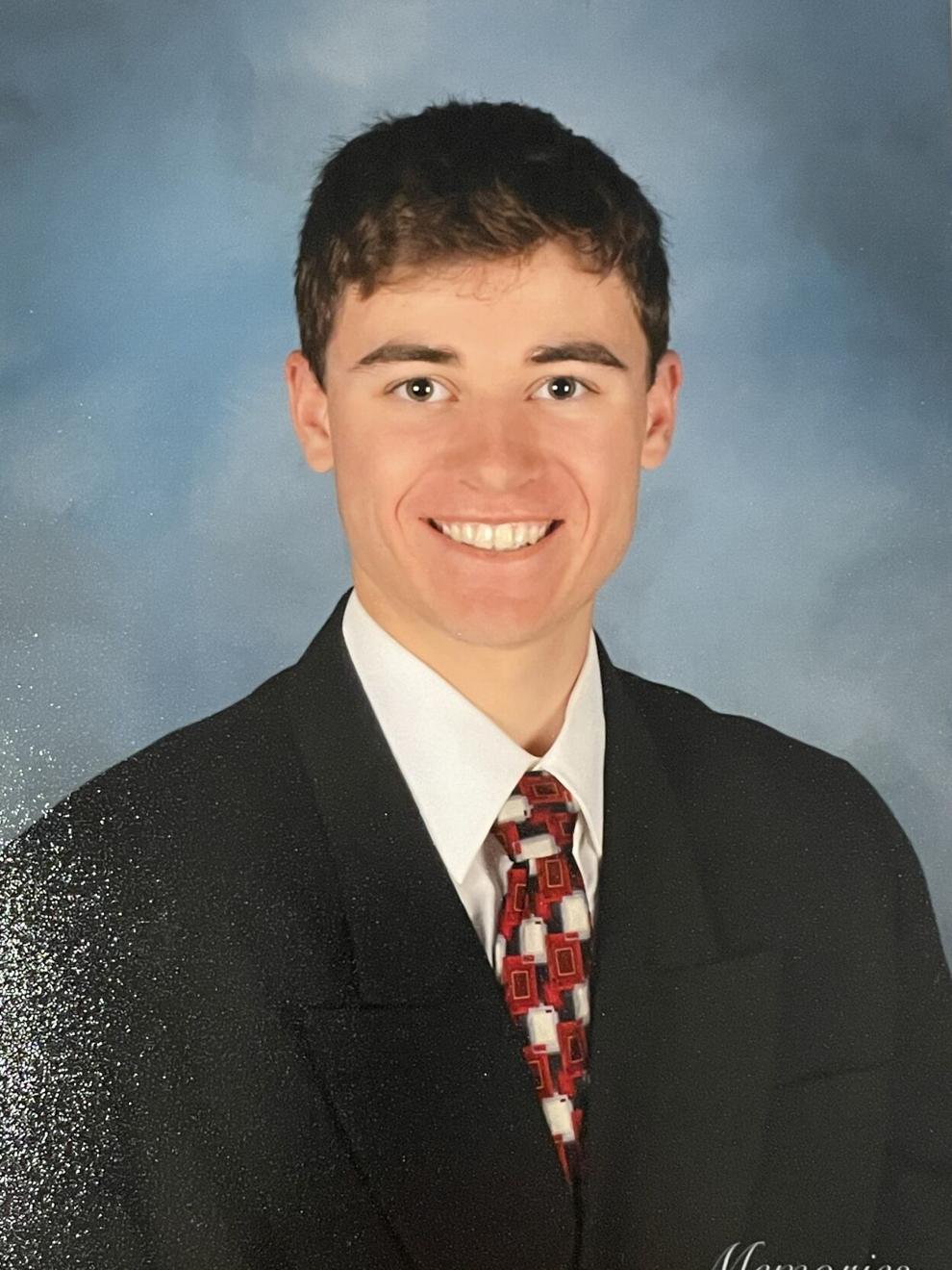 Christopher Lucas
Chris is a 4-year Hampshire High Cross-Country runner and 4-year Hampshire High Track and Field runner. Originally, running Cross Country and Track for Chris had begun as something to pass time in high school, but quickly transitioned into a career at the collegiate level. In Chris' Cross-Country career at Hampshire, he won the Region II AAA Regional Meet in the years 2018, 2019, 2020. Chris has also qualified for the WVSSAC AAA Cross Country Championship Meet, placing 11th in 2018, 5th in 2019, and 3rd in 2020. Along with these, at the Buffalo Wild Wings Meet, Chris Lucas placed 2nd in 2018, 1st in 2019 and 3rd in 2020. Along with these achievements, Lucas has helped lead the Boys Cross Country team to the WVSSAC AAA Cross Country Championship through 2018-2020. At the 2020 Frank Young Memorial Run, Lucas set a Personal Record of 15 minutes and 43 seconds in the 5k, placing 1st. In Track and Field, Lucas placed 3rd in the 3200m in 2018 at the Region II AAA Regional Track and Field Meet, qualifying him for the 2018 WVSSAC Track and Field Meet, kickstarting his running career. In 2019, Lucas qualified in the 1600m and 3200m at the 2019 Region II AAA Regional Track and Field Meet, placing 1st in the 3200m and 2nd in the 1600m. Running at the WVSSAC 2019 Track and Field Meet, placing 11th in the 3200m and 11th in the 1600m. In the 2021 Track season, Lucas has reached Personal Records of 10 minutes 15 seconds in the 3200m, 4 minutes and 35 seconds in the 1600m, 2 minutes and 5 seconds in the 800m and a 53.9 second 400m. Hampshire High has awarded Lucas the 2018-2019 Cross Country MVP Award, the 2018-2019 Boys Track Most Outstanding Runner Award and 2019-2020 Cross Country Top Runner Award. All of these accomplishments have led to Christopher signing with Davis and Elkins College, where he will be a part of the Cross Country, Indoor Track and Outdoor Track Teams, competing at the next level. Chris was awarded both academic and athletic scholarships totaling to over $100,000 over the next 4 years. When Chris is not practicing for cross country and track or completing schoolwork, he can be found helping local farmers across the street and completing yard work for his elderly neighbors. Lucas has also helped with multiple course/field clean ups at Hampshire High and volunteered at the concession stand during football games. Along with these, Chris has volunteered to help at many fun runs and color runs at Slanesville Elementary School. Along with these, Lucas has volunteered at the 2017, 2018, 2019, and 2021 Pumpkin Races and many other Hampshire High Cross-Country fundraisers.