Dorothy Roomsburg and Kelly Duckworth have been selected as recipients of the 2021 Citizens' Teacher of the Year award. 
The award was established in 2014 by the Hampshire County Commissioners to thank educators who have positively affected the children and youth of Hampshire County during their working career and beyond. It is part of a nationwide effort to recognize teachers who have made a difference in the lives of children and youth. 
The event is now sponsored and hosted by the Hampshire County Association of Retired School Employees. 
Roomsburg and Duckworth join past awardees, Dr. Gordon Slonaker, Pierre Sevigny, William B. Roomsburg, Mary Lynn Bowman, Allen Hott and Maureen Wysopal.
Two teachers are being honored this year because the program had to be canceled last year during the Covid-19 pandemic. 
The women will be recognized at a ceremony at 10 a.m. Saturday, Aug. 28, at the Taggart Hall grounds on South High Street in Romney. The ceremony is open to the public and the organizers encourage all their students, colleagues, relatives and friends to attend.   
Bring a chair, dress comfortably, and be there.
---
Kelly Duckworth's passions: Reading, purple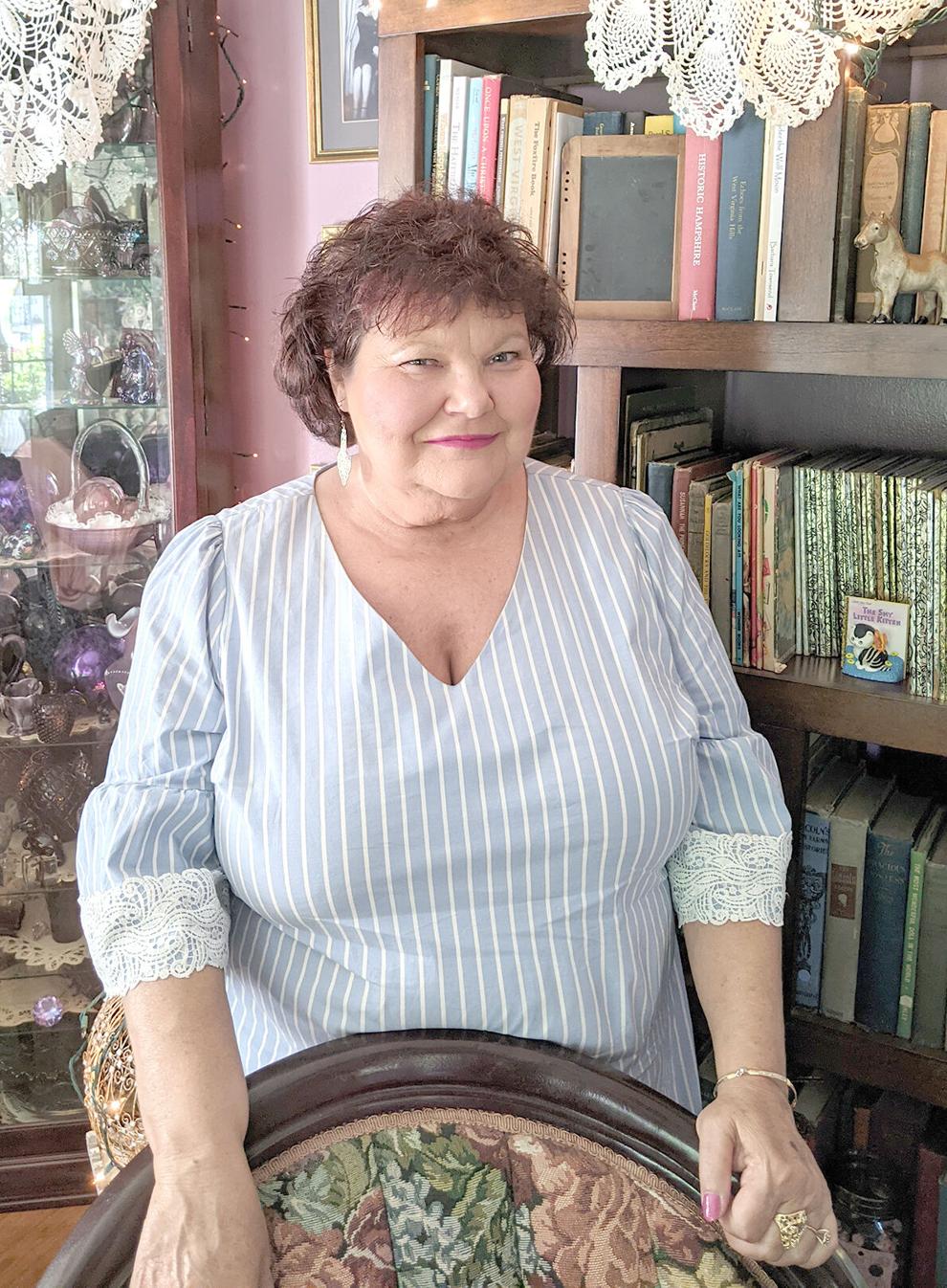 Kelly Duckworth is the daughter of Oliver (deceased) and Midge Duckworth. She was raised on the Green Spring Valley Road with her sister, Kathy, who is also a retired teacher. 
While in 3rd grade, Kelly decided she wanted to follow in the footsteps of her beloved 3rd-grade teacher, Mrs. Helen Moreland.
Kelly graduated from Shepherd University in 1982. Her dream came true when she got her 1st job, teaching 6th grade at John J. Cornwell Elementary School. She transferred to Romney Elementary 2nd grade after 3 years at JJC. 
After a year of teaching 2nd grade, she found that teaching younger students was not her "cup of tea," and she began teaching 6th grade again. She moved with the 6th grade to the new Romney Middle School. 
She continued teaching literature and English as part of the 6th-grade team. During her years of teaching, Kelly found a friend and colleague in Beth Zeilor, whom she referred to as her "bookend" while they were teaching together on the 6th-grade team.
Kelly is an avid reader. She loved reading to her students (she wouldn't miss a day), and her students couldn't say enough wonderful things about her as evidenced on Facebook. 
"She was my favorite teacher," they say. 
Kelly mentioned several of her favorite books, such as "Where the Fern Grows," "Spirit Bear," "The Coffin Quilt" and "Petey," but there are so many others.
Kelly continues to work in the schools with students as Professional Support Personnel, where she assists a classroom teacher and works with small groups of students.
In her retirement, she also enjoys reading, crafts, her flowers and day trips with friends. 
You must know that purple is Kelly's favorite color because when you drive or walk by her home, you see purple flowers, purple stencils on her sidewalks, and purple furniture on the porch.
Kelly also gives back to her community by being a member of the Springfield Ruritan Club, Hampshire County Association of Retired School Employees, Kappa Delta Pi, Phi Alpha Theta and Forest Glen United Methodist Church. She also finds time to volunteer at Helping Hands.
Kelly had some words of advice for both students and teachers. She said to students, "Do your very best," and to teachers, "Make your lessons creative and have your students involved in activities. Most of all, let the students know you care and respect them." 
---
Dorothy Roomsburg taught at every county school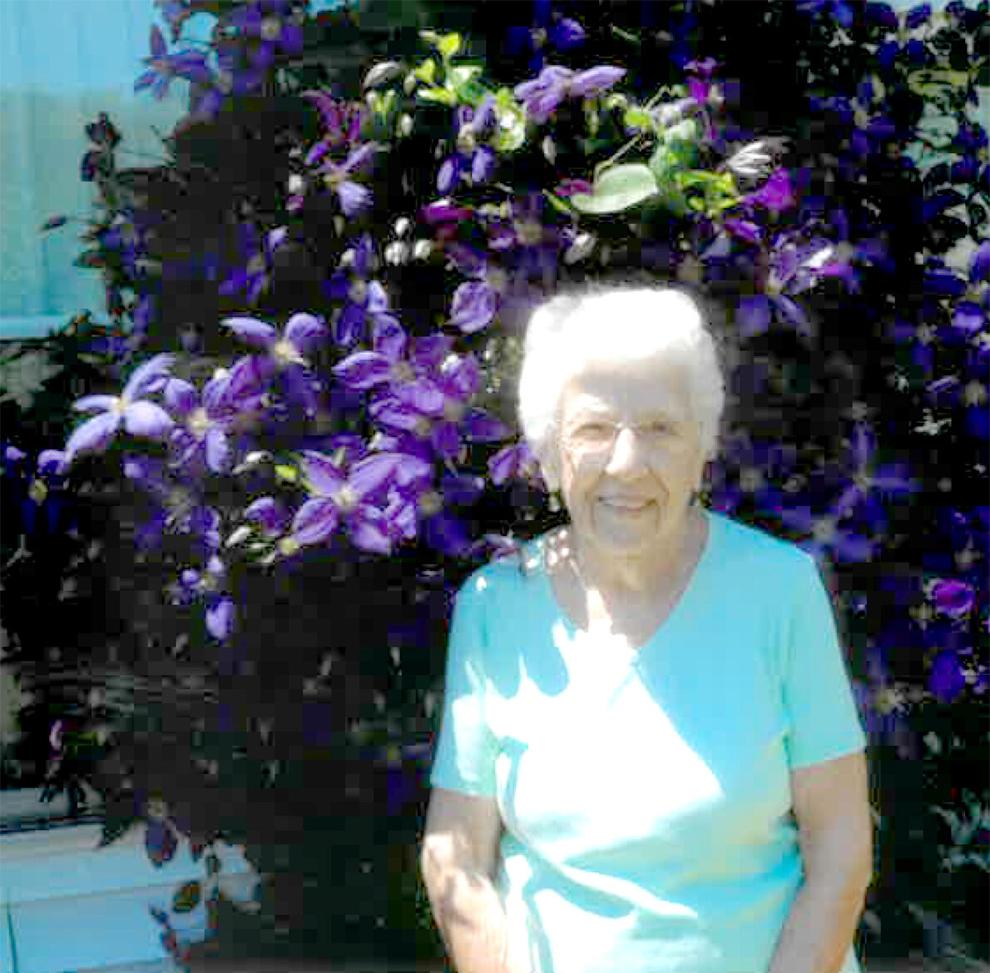 Dorothy Roomsburg received her elementary education credentials from Shepherd College in December 1953. 
She met Bill Roomsburg during her college years; they married June 26, 1954. Her 1st teaching job was teaching physical education at James Wood High School in the spring of 1953. 
When Bill's parents read an ad for teachers in the Hampshire Review, they took her to meet Superintendent A C. Loy. She began teaching 6th grade at Springfield Elementary in the fall of 1953. She taught at Springfield Elementary for 3 years serving as a 6th-, 3rd- and 2nd-grade teacher. 
As Debbie, Paul and Mark were born, Dorothy took time off to be there for her children. When Mark started kindergarten in 1960, she taught social studies and PE at Romney Junior High, and then at Capon Bridge High School she taught PE, typing, English and math, and took care of the library. 
Dorothy also found time to serve as a substitute teacher in every school in the county during the times she was not employed full-time by the school system. Since the family only had 1 car, Superintendent Hughes drove her to the school where a substitute was needed. 
Dorothy was always home when the children came home from school. 
In 1989 Dorothy completed her active teaching career, teaching 2nd-grade for 17 years at Augusta Elementary. When she 1st retired, she volunteered in the classroom at Augusta Elementary. She was a storyteller for the majority of the class while the teacher worked with individual students. 
While she grew up in New York and Pennsylvania, West Virginia captured her heart and became her home. 
Dorothy Roomsburg continued to impact the children, youth and adults of Hampshire County after her retirement. For several years, she served as the music director and Sunday School teacher at Little Capon Baptist Church. 
She and Bill were a husband-and-wife team who helped with food preparation and service at the Hampshire County Fair, the FFA Banquet and church events. Dorothy served as a poll worker for many years. She was a church camp counselor and a 4-H leader. 
Dorothy smiles with joy when she talks about her children, grandchildren and great grandchildren. She and Bill live on Little Capon Road and are the parents of 3 children: Debbie (deceased), Paul and Mark. They have 5 grandchildren and 6 great grandchildren. o