Here's the information you need at a glance on how to vote in the 2020 general election — whether that's absentee (by mail), early or on Election Day.
First: Are you registered?
• You can check online at the West Virginia Secretary of State's office. You just have to type in your name and date of birth.
You will learn if you're registered, what party you belong to, what districts you are in and where your polling place is.
https://services.sos.wv.gov/Elections/Voter/AmIRegisteredToVote
• If you don't have Internet access, call the Hampshire County Clerk's office at 304-822-5112 and ask to have your registration checked.
2. If you're not registered
• You only have until next Tuesday, Oct. 13, to register to vote in the November election.
• Register online at https://ovr.sos.wv.gov/Register/Landing#Qualifications
First you have to answer 4 questions. Then you will need to provide your name, address, West Virginia ID and the last 4 digits of your Social Security number.
• Register at the Hampshire County Courthouse in Romney. Bring a photo ID and your Social Security card. Call 304-822-5112 to ask for more information.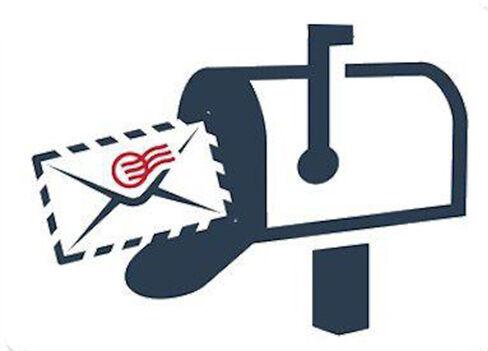 3. To vote right now
• Request an absentee ballot by Oct. 28.
The application is available online at https://sos.wv.gov/FormSearch/Elections/Voter/Absentee%20Ballot%20Application.pdf
West Virginia requires a reason for voting absentee. Fortunately, the state has decided this year that fear of COVID-19 is a valid reason. It's the top choice in that section of the application.
Either mail, email, fax or hand deliver your request to the Hampshire County Clerk.
The mailing address is: P.O. Box 806,  Romney, WV 26757
The office is at the Courthouse, 19 E. Main St., Romney
The fax number is 304-822-4039
The email address is hampshirecounty@wvsos.com
• When you have an absentee ballot in hand:
Read the instructions.
Fill out both sides of the ballot using a pen with blue or black ink.
Put the ballot in the white envelope and seal it.
Put the white envelope in the manila envelope, seal it and sign it. Put other information on the outside of the envelope as directed if it's not already on there.
If you're a 1st-time voter also include a copy of a document that shows where you live, such as a utility bill.
Mail the ballot (it's already stamped) or hand deliver it to the Courthouse in Romney.
Note: You can hand deliver your own ballot and only one other, which you must sign on the envelope that you have not examined it or influenced the person who cast it.
Absentee ballots must be postmarked by Election Day or hand delivered by Monday, Nov. 2. To be included in the official tally, they must be in hand by the Monday following Election Day, Nov. 9, when the board of canvass meets to certify results.  
4. To vote in person
• Vote early
Polls will be open from Oct. 21 to Oct. 31 for early voting.
Hours are 8 a.m.-4 p.m. Monday-Friday and 9 a.m.-5 p.m. Saturday.
All early voting in Hampshire County is done at the Courthouse in Romney.
Bring an ID (most likely your driver's license or voter registration card). If you're a 1st-time voter also bring a document that shows where you live, such as a utility bill.
• Vote on Election Day
Polls are open 6:30 a.m. to 7:30 p.m. on Tuesday, Nov. 3.
To find your precinct, visit https://services.sos.wv.gov/Elections/Voter/FindMyPollingPlace
Fill in your name and date of birth and you will be told what precinct you are voting in and where it is located.
Precinct lists will be published in the Review once they are finalized.
The major-party candidates on Hampshire County's ballot:
              Democrat                                Office                                Republican
            No candidate                     15TH STATE SENATE                       Craig Blair=
            No candidate                       57TH DELEGATE                        Ruth Rowan=
             Tom Harden                       58TH DELEGATE                        George Miller
            No candidate                   COUNTY COMMISSION                   David Cannon
          Charlie Johnson III                      PROSECUTOR                        Rebecca Miller
            No candidate                            SHERIFF                             Nathan Sions
         Norma Wagoner=                        ASSESSOR                            No candidate
           Rick Moreland=                         SURVEYOR                           No candidate
            Cathy Kunkel                          CONGRESS                          Alex Mooney=
       Paula Jean Swearingen                     U.S. Senate                     Shelley Moore Capito=
             Ben Salango                          GOVERNOR                           Jim Justice=
           Natalie Tennant                       SEC. OF STATE                         Mac Warner=
          Mary Ann Claytor                     STATE AUDITOR                       J.B. McCuskey=
            John Perdue=                      STATE TREASURER                       Riley Moore
              Bob Beach                      AG. COMMISSIONER                    Kent Leonhardt=
            Sam Petsonk                    ATTORNEY GENERAL                   Patrick Morrisey= 
= incumbent