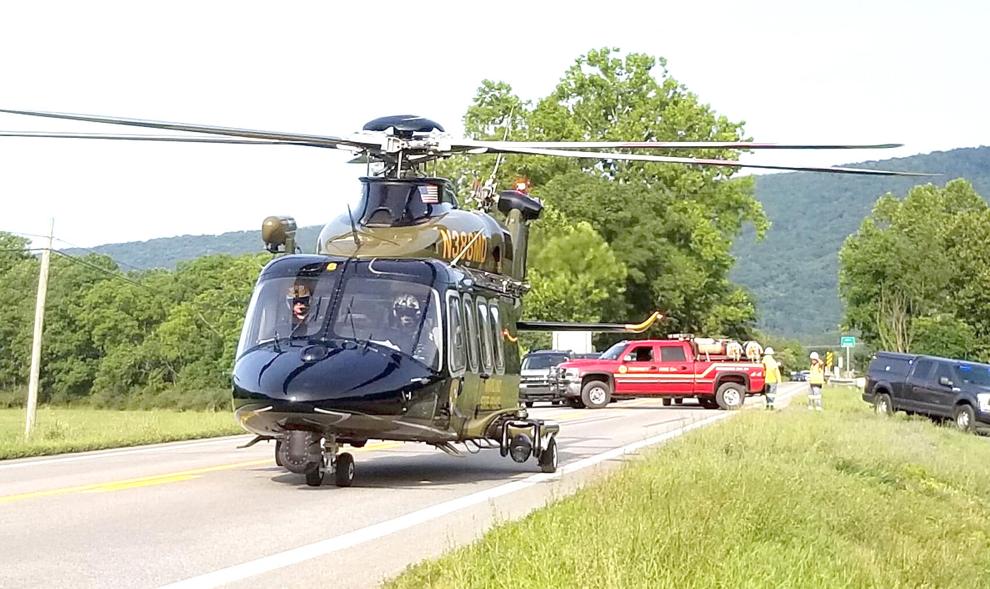 JUNCTION — Two people were flown for treatment after a fiery, head-on wreck Monday afternoon on U.S. 50.
Christine Freeman, 49, of Romney was injured in the 5 p.m. accident, West Virginia State Police said. Trooper 5, a medical helicopter out of Maryland, landed on the highway to evacuate her to Ruby Memorial Hospital in Morgantown.
Gregory Miers, the driver of the other vehicle, was flown by Healthnet 8 from the Burlington Fire Hall to Winchester Medical Center.
Onlookers said Freeman's car caught fire, trapping her inside.
Freeman was driving west on U.S. 50 when her vehicle crossed the center line, striking the vehicle driven by Miers, 55, of Romney.
Fire companies from Romney, Burlington and New Creek responded along with the Hampshire County ambulance service and Mineral County's chase car.
Sgt. S.A. Nazelrod of the West Virginia State Police's Keyser detachment is investigating.