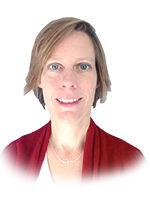 I'm not saying I have the world's greenest thumb, but one thing I love about this time of year is pulling into our driveway and seeing the vibrant blooms that grace the flower beds in the front of our house.
Ours isn't a perfectly manicured floral garden with a well-thought-out color scheme or aesthetic. Like most things in our Savage life, our flowerbeds are a hodgepodge of things that caught our eye or we found interesting at the moment. I like to think of them in the same way, I think of the rest of our home decorating style as Savage Chic.
I love how the different plants with different sizes, shapes and colors blend to make a beautiful and welcoming space. Some of them have grown right where they were planted. Some are what mom likes to refer to as volunteers. They grow not where I put them but instead where nature carried them.
Sometimes, in the early spring, before they bloom, I'm not sure if the leaves are indicative of a flower or a weed. I'll ask my mother, who does have a green thumb, if I should pull it up or let it grow.
She usually leans toward the wait and see. You'll never know the beauty something might possess if you act impulsively and don't give it a chance to bloom.
I was thinking about my flowerbeds as we recently celebrated West Virginia Day. Growing up here, I felt like my parents knew everyone, and everyone knew us. By a person's last name, you could get a quick and usually correct, idea of what part of the county they came from, who their people were, and how they were related to you.
For example, it wasn't uncommon for me to say, "I'm a Kirby Haines, not a Slanesville one." That would quickly be met with, "Oh, are you related to so and so," or "I know your dad."
When we returned to Hampshire County in 2004, I instructed my husband to answer, "Savage? Where do you come from?" with, "Virginia, but I married a Haines."
Growing up in Fairfax County and then living in Virginia Beach, both of which have always been a hodgepodge of people from all over, he thought I was silly to offer him that advice. However, sure enough, within 2 weeks of living in the 304, he used that line more than once.
That was then. Now, in 2022, it's more common for new people we meet to ask where we're from and have more commonality with my husband from Northern Virginia than with me, a Hampshire County native.
Within the past few years, there have been times when I've answered, "Where did you come from?" with "Right here," that leaves the person inquiring seeming surprised.
Don't get me wrong. There are still plenty of people we know and live near whose roots go back with my family before we put the West in West Virginia. However, others recently looked upon Almost Heaven as the nation's best-kept secret and have volunteered to start their own Wild and Wonderful roots right here.
And, like the flowers growing up in the West Virginia soil in front of our home, we can't impulsively think the unfamiliar is a weed, because given a chance to bloom together, they might just form an even more beautiful and welcoming space.