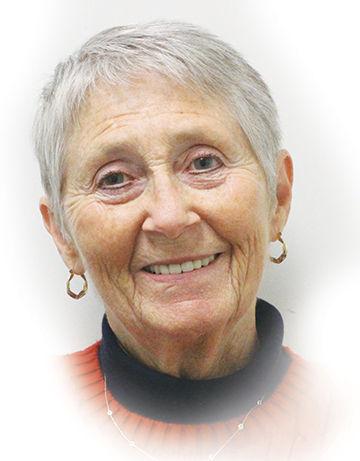 We are finally getting things settled in the gardens. So far, the rains have been good for the plants and everything is growing well.
It would be nice if we'd have scattered showers throughout the rest of summer.
A few weeks back, I talked about planting in containers and I have something to add to that. Plant a large bundt cake pan with colorful annuals that like part shade. Place it on your patio table and the umbrella will go right through the hole in the pan.
This might be a nice place for a few citronella mosquito-repelling plants. Many of them require lots of sun, but some of the new varieties will tolerate part shade. Just be sure to check the label.
Our Asiatic lilies are having one of their best years ever. Of course, this could be due to the fact the deer have not been able to get to them this year. It's amazing what beautiful flowers a lily will produce when its buds have not been munched off.
We bought some shorter Asiatic varieties many years ago and they have colors unlike any of our other lilies. They have a long vase life and have been decorating the Hampshire County Public Library for weeks.
The tiger lilies and the Orientals have buds but no flowers yet. As with all lilies, never cut more than one 3rd or at most one half of the stalk or you'll have very short stems next year. Even though you need to snip off any spent blooms, always allow the stem to die back on its own. Not pretty, but necessary.
Another thing to remember when you're cutting lilies is to always cut off the anthers. Not only will they last longer in the vase, you won't have to worry about your clothing accidentally brushing against it. If you've ever gotten that oily stuff on your hands, you know how it stains. Imagine that on a white shirt. Enough said.
And don't forget to always add a little generic lemon lime soda (not diet) to the water in the vase.
When your peonies have finished blooming, cut off the dead flowers, but let the rest of the plant grow until fall. If you have them, you can add a few fireplace ashes around their base.
The reason we always cut off the spent blooms is so they don't waste the plant's energy making seeds. We want them to put all their energy in their bulbs so they're strong for next year.
We transplanted a lot of peonies this year and they appear to be doing well. Time will tell.
Our daffodil foliage did its job nourishing the bulbs and was looking yellow and dead, so Larry cut it all back. Same with the naked lady (Lycorus squamigera) foliage. It looks a lot better out there now.
Since they pull the energy from the tree or shrub, prune any suckers or offshoots growing around the base of your crepe myrtles, crabapples or birches. Mulch or landscaping fabric (weed paper, never plastic bags) around the base of your trees will cut down considerably on unwanted sucker growth. Be sure no mulch or paper is ever right up on the trunk.
We have 2 beautiful, late spring-blooming sweet shrubs (Calycanthus) called Aphrodite. They are medium tall with delightful burgundy flowers. She prefers moist, but not wet, soil and does well in sun or part shade.
I don't remember where we got her or even why, but she has turned out to be a wonderful addition to our garden. I always think I'm going to remember to look for another one, but I forget.
Maybe I need to put her on a list.
Several years ago, a friend gave us some colorful miniature hollyhocks and they have been a delight. I have never seen them anywhere else and I wish I knew their name because I would like to get a few more.
They're evergreen, reseed themselves wherever they please and begin to bloom almost as soon as it gets warm. Thank you, Pam.
When we have a lot of rain, the weeds think it's their sign to run rampant through our gardens, but this is not the case at all. Some old carpet pieces cut into strips and laid between the rows will make a weed proof walkway.
Be sure they're wide enough for you to walk on but narrow enough to fit between the plants. Now you can say so long to weeds and mud.
Spring Valley began the season quickly this year. Their veggies are growing exceptionally well and peaches have already begun. I have not heard of any contamination in the produce at grocery stores so far, but why take a chance when we have so much home grown goodness right here?