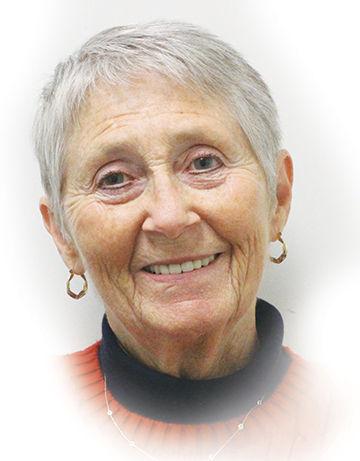 l am not sure if autumn has arrived or if this is just a short break from hot days, but we are experiencing temperatures going into the 50s at night and it's important to check the forecasts. Remember, 45 degrees means tender plants have to either come into the garage or the house at night. One cold night at 40 degrees can do a lot of damage.
At the very least, put your hanging baskets down next to the house. Get out your old sheets and prepare to cover tender annuals and plants like tomatoes if necessary.
Before you bring your vacationing houseplants into the house for winter, clean your windows so your plants get adequate light when they come in. Begin cutting down your water and fertilizer schedule. Carefully check for insects and take care of any problems before bringing them inside. It's much easier to treat them outdoors.
If plants are outgrowing their containers, be sure you have potting soil and clean pots on hand and do the repotting as soon as possible so they can adjust to their new home before you bring them indoors.
Any leggy plants can be trimmed down, but be aware you are spurring new growth. It's better to do any clipping throughout the summer before they get out of control.
This is a good time to take cuttings of your annual flowers such as Impatiens, geraniums, begonias and coleus. They all root easily in water and can be kept all winter and planted in the garden when spring rolls around.
We always winter the geraniums, either in the basement where we put them out on sunny winter days, or in the house. Some we have had for years.
One container has a few calibrachoa plants that have very dark purple flowers throughout winter. Growing up, my grandmother always grew coleus as houseplants and I never saw them in a garden until I moved to Virginia, where they were adding welcome color to a shade garden.
A reader recently asked about her poinsettia. It is outdoors getting water and fertilizer, but has not been trimmed back and is becoming quite large.
While she is enjoying it as a lovely foliage plant, she was wondering if it would bloom again and the answer is "yes." However, right now it needs to be lightly pruned, brought indoors and fertilizing cut back to once a week.
Normally, you should never prune after the beginning of September (Labor Day), but we are getting a late start, so a light trimming will have to do this year.
For 10 weeks, the plant needs complete daftness for 14 hoors every night and at least 7 hours of bright sunshine each day.
(And I do mean total darkness. No stray sunbeams even for a minute when you open the closet. One way to be certain is to cover it with a box if you don't have a dark place for it to set. . It will be easy to remove during the day and the plant can remain in the same place.
Make it a habit to cover it every night before dinner so you don't forget). Around the 21st of September (the autumnal equinox), begin that daily regimen. In other words, do it now.
Water and fertilize weekly, rotating the plant daily so all sides receive the same amount of light. Continue until you see some bract color. Once some color is visible (around the last week of November, Thanksgiving), discontinue the short daylong night treatment and leave the plant in that sunny area.
You should soon be seeing buds. Cut back on watering and fertilizing. Stop fertilizing completely in mid-December, but continue to water as you did when you first brought it home.
Poinsettias grow in the South and need their dark night and daylight schedules mimicked as much as possible for them to bloom up north. At the beginning of January, I will list the schedule for keeping your poinsettia until next year.
Along with the dates, I find if I connect it with a holiday, it's easier remember and put on the calendar. I'm sorry I was remiss last winter, but will do it for sure next year.
I am looking for some naked lady bulbs (Lycoris squamigera). If you have some you can spare, please let me know and we will come dig them. Thank you in advance.