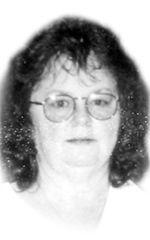 "Nor do they light a lamp and put it under a basket, but on a lampstand, and it gives light to all who are in the house. Let your light so shine before men, that they may see your good works and glorify your Father in Heaven." Matthew 5:15-16.
Birthday wishes to Carla Wilkins, Phyllis Gaydos and Linda Weaver, Nov. 21; Shaylynn Simms and Chris Crouse, Nov. 24; Sharon Montgomery, Bryson Pownell and Brayden Pyles, Nov. 25; Donnie Montgomery and Cathy Daniels, Nov. 27; Josiah Bohrer and Grant Walls, Nov. 30; little Lilly Heavner and Bo Long, Dec. 1; our daughter Cindy Parker and Robert Dink Pownell, Dec. 2; Donald Heavner, Dec. 6.
Anniversary wishes to Jeff and Megan Eaton, Dec. 1.
Schools will resume back on schedule Nov. 29.
Capon Chapel Church will hold a Christmas program at 11 a.m. Dec. 19, the Sunday before Christmas. They had a Hunters Breakfast Sunday, Nov. 21. So much food and wonderful fellowship. Sure no one left hungry. Lots of food to take home.
Willis Bohrer had surgery on Wednesday. He is mending OK and appreciates all the prayers.
Bryson Nelson Pownell celebrated his 16th birthday on Saturday, Nov. 20 at Community Building in Points with family and friends. Everyone had a good time.
Light House Assembly of God will hold their Christmas program on Saturday, Dec. 11 at 7 p.m. and Sunday Dec. 12 at 6. You choose the night.
Family of the late Sam and Virginia Montgomery Christmas dinner will be held Sunday, Dec. 12, eating at 1 p.m. Stockings for children from birth to 18 years, at Community Building in Points. Meat and silverware furnished. Call Beverly or Roger if you have questions.
This season, think of those that are not as blessed as you. Some are lonely or handling sickness. Reach out and give them some hope. Share with what you have.
Remember in prayer Terri Santymire and Mike, Jeff Veach, Crystal Moreland, Keith Lambert Jr., Kenny and Lou Wolford, Betty Kidwell, John and Mildred Dorsey, Mary Alice Moreland and Willis Bohrer.