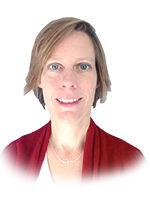 As an adult, I've lived in two different area codes. Although I'm forever loyal to 304, there's a part of me that still longs for 757. Last week, we returned to Virginia's eastern shore for vacation. As I sit here now in the West Virginia hills recalling that trip, I'm sorely missing the shore I left behind.
Virginia Beach gave me my first job as an occupational therapist. It's where I returned after my honeymoon with a new last name. Our oldest daughter was born there. In Virginia Beach I developed friendships I still count as some my closest. We were new therapists, new wives, new home owners and new mothers together.
Leaving to return to my West Virginia hometown isn't something I regret, but something that was no less hard to do. For 7 formative years, the 757 was our home.
These days, we try to avoid the congestion and commercialism that has become Virginia Beach. Instead, we return to roots even deeper than the ones my husband and I laid down in the late 90s. Last week's vacation happened on the eastern shore of Virginia, where my father-in-law was born, raised and taken for his final rest. It's as much a part of our Savage's DNA as the eastern panhandle of West Virginia.  
Our children thrive on the Shore. They love spending time with their cousins, being near the ocean, breathing salt air and feasting on blue crabs. Years ago, one of them described it best. "Being here is just like being at home, except where there's mountains, here there's salt water." At the time, my husband added, "Yes, and at home, it's good to be a Haines. Here, nothing's better than being a Savage."
Case in point, last week, our beach house's bookshelf held a book entitled, "Off Route 13: The Eastern Shore of Virginia." Right there on its pages was an entire section on Savage Neck, describing how my husband's ancestor, Thomas Savage, came to Jamestown as a young boy. He lived and interpreted for the Powhatan Indians for many years. Eventually, around 1620, he was granted a large tract of land from the tribe's king and became the first permanent settler on the Eastern Shore. The book confirmed what my husband made sure I knew very early in our relationship, "Thomas Savage's descendants are numerous on the Shore today, one of America's oldest families."   
My brother-in-law and I still chuckle at the time we visited Jamestown with my husband and his sister.  They were both incensed that Thomas Savage wasn't mentioned in the welcome center. They were only appeased after viewing a plaque honoring him in a small church on the grounds. Years later, when our oldest daughter researched Thomas Savage for a social studies project, we discovered that Jamestown had rectified this egregious error and mentioned him in the main hall. What a happy day!
Last week, our days were just as happy, because one thing Savages love as much as 304 is 757.
First published July 11, 2017