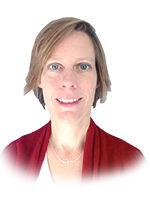 Now that our oldest daughter attends WVU, we have begun traveling to Morgantown to attend home football games. Not only do we get to watch my beloved Mountaineers take the gridiron, but it offers the perfect excuse to hug our girl.
When I bought tickets for the 1st 3 home games, I thought they were win-win purchases. However, unlike the current 2-3 win-loss record of the WVU football team, the Savages stand at 3 wins, 2 losses when considering the procurement of these tickets.
The oldest 3 Savages have enjoyed Saturdays at Milan Puskar Stadium, while the youngest 2 not so much.
The first 2 home games were blazing hot. Sitting on bleachers for nearly 4 hours while the sun beats down on you can be miserable, even for diehard football fans.
With little interest in the game, there's hardly an incentive to grin and bear it. Then, add the people near you who've really enjoyed partaking in the pregame tailgate. I'm not saying our kids haven't been around drinking; of course, they have.
However, witnessing fights, hearing colorful banter gone too far, worrying if a person passed out behind them will fall forward or backward, and dodging piles of vomit, isn't in our Savages' wheelhouse. There's a reason we don't take them out to bars late at night.
Our son seeks distraction by making multiple trips to the concession stand. An unending bucket of popcorn, 3 frozen lemonades, a hotdog and a bag of peanuts, help pass his time in the bleachers. After the 1st game, my husband and I learned rather quickly to have plenty of cash on hand for our boy.
Concessions don't as easily entertain our youngest daughter.
During the 1st game, she brought a journal and wrote an entire chapter of a fantasy fiction book she's been envisioning. She brought along a "Magnus Chase" book during the 2nd game and read through several chapters. This last game, she returned to her journal, but quickly ran out of lead in her pencil.
I suggested she rip out a few pages and make origami creatures. She looked at me like I'd grown a 2nd head. As much as she loves origami, there was absolutely no way she was defacing her novel. However, she readily accepted my offer of playing games on my phone to pass the time.
As I looked around the stands, I noted our little girl wasn't the only fan, young or old, looking at a screen. Nor was our son the only person making multiple trips to the concourse for snacks and bleacher breaks.
They both perked up when exciting plays happened or to join 60,000 adoring fans in singing "Country Roads." They love the dance breaks during TV timeouts and chanting "Mountaineers" in reply to the "Let's go" coming our way.
When the band played Dolly Parton songs and themes from "The Avengers" and "Star Wars," our youngest daughter looked up from her preferred activity with interest.
Yet, it's clear to me that enough is enough. I can only torture our younger Savages so much.
Besides, last week, exacerbated by the idea of another game day, the littlest Savage asked, "Can't we just visit without having to sit through a boring football game?"
After some careful thought, I realized what I often do. Sometimes an 11-year-old has insight that grown-ups neglect to see.
Of course, we don't need an excuse or special occasion for me to say, "Let's go, Mountaineers." We can take country roads to visit someone we miss and love just because we miss and love her; smoking muskets and endzone celebrations aren't required.