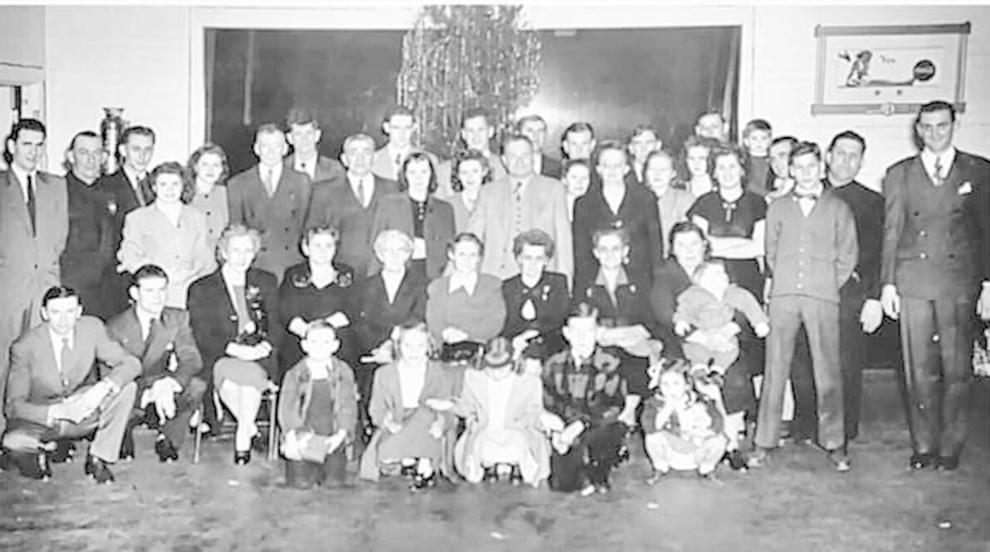 100 Years Ago — Nov. 16, 1921
The Christian Endeavor Society will give a play in the Christian Church Sunday night next at 7:30 o'clock entitled "Thanksgiving Ann."
So far two classes, the Truth Seekers of the Romney Baptist Church and the Men's Adult Class of the Timber Ridge Christian Church, have entered the Four Square Adult Bible Class Contest.
A.B. Davis, clerk at the School for the Deaf and Blind here, died there last evening about 7:15 o'clock from typhoid fever. He had been complaining for a couple of weeks and had been told by his physician to stay in bed, but feeling better, he would get up and go around.
50 Years Ago — Nov. 10, 1971
Though pheasant season came in only last weekend, one anxious young bird decided not to go through the agony of "the hunt" but to deliver himself into the hands of the enemy. In his haste to get it over with he flew into a storm door of Dr. J.D. Brown's home, breaking the top glass and his neck. The source of the noise created some confusion in the home but upon discovery of the cause, the confusion turned into smiles of delight. Needless to say, pheasant makes a very delectable meal and even more so when bagged the easy way.
40 Years Ago — Nov. 16, 1981
On Friday, Nov. 6, American Legion Post 91 of Romney honored nine remaining World War I members by granting them life memberships in Hampshire Post 91.
Lifetime memberships were awarded to Emerson W. Browning, James L. Corbin Sr., Gilbert L. Ganoe, India L. Hockman, Benson D. Lafollette, John G. Maphis, Jacob P. Simmons, Hollis A. Ullery, John W. Timbrook and J.S. Watson.
30 Years Ago — Nov. 16, 1991
Even though the area received 1/2 to over an inch of rain over the weekend, the open burning ban is still in effect. "As of Tuesday the ban has not been lifted," Division of Forestry District Supervisor Harold Smallwood said. The governor imposed the outdoor burning ban on Oct. 29, and is the only person who can lift it.
Subway, a sub shop located along Route 50 East in Romney, opened for business last Wednesday.
Hampshire High School juniors Rodney Crock and Julie Cox have been selected as the Rotary Boy and Girl of the Month for October.
20 Years Ago — Nov. 14, 2001
On Friday evening, Nov. 10, Madeline Blue and Phyllis Messick were among the 400 invited guests attending a salute to Sen. Jay Rockefeller.
The dinner was held in Fairmont at the West Chester Village Restaurant.
Lyle and Leona Kidwell, along with friends, Bill and Romaine Robinson, LaVale, Md., went to Lancaster, Pa., one day last week to attend a performance of "The Miracle of Christmas."
10 Years Ago — Nov. 16, 2011
ROMNEY — Michael and Angela Denizac are happy to announce they were married on Friday, Oct. 7, at 9:15 a.m. by Justice of the Peace Martha Grim in Winchester. In attendance to the simple and quiet ceremony were Jeremiah and Sandra Hackett of Romney and Caleb Hackett of Augusta.
NASA met Navy. Then Navy met Sesame Street.
It's been a rather unconventional career for Romney native and Navy captain Russell Shilling. But for his 19 years in the military, Shilling might not have had as much fun as he has working with Sesame Street officials and developers on the latest project.
ROMNEY — Remembered as a gentleman, a statesman and a friend, William E. "Bill" Hicks spent his adult life serving his community and country. The 88-year-old former mayor passed away on Wednesday, Nov. 9, from congestive heart failure.
At the Capon Springs Fire Dept. on Sunday, Nov. 20, from noon-4p.m., there will be an "all you can eat" spaghetti dinner with all of the usual side dishes. Costs are adults-$9, children-$6. Proceeds will benefit the fire and rescue depts.