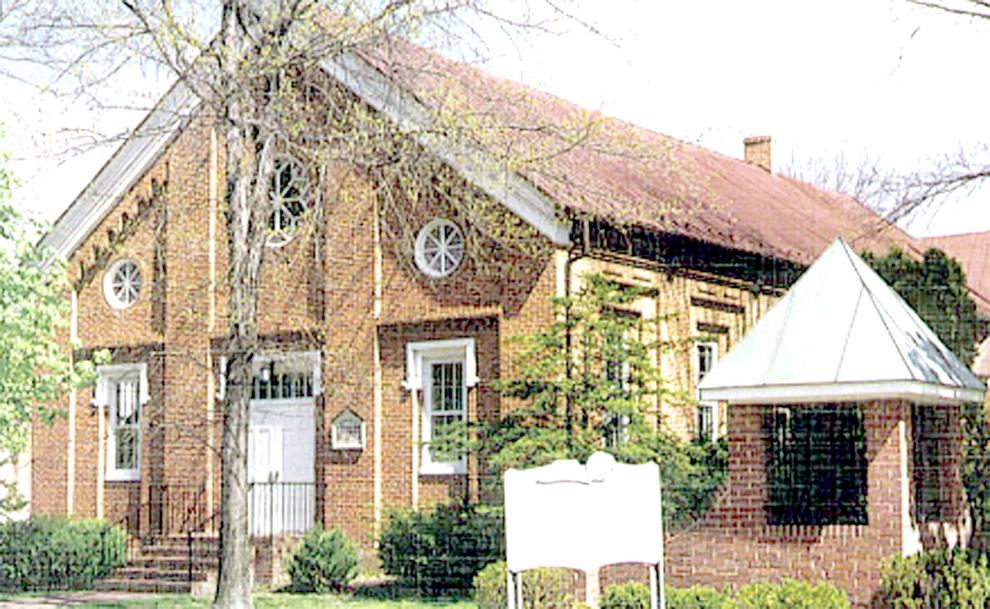 ROMNEY — Although the year of 1860 marked the beginning of the present Romney Presbyterian Church, it had its inception many years earlier.
In 1782, the Rev. Dr. John Lyle began serving the pastorate known as Mount Bethel, which became part of the Presbytery of Winchester when it was organized in 1794. The early services were held in the courthouse, like those of other denominations.
A "plain old brick edifice" was erected on deeded land in 1816 on the southeast corner of High Street and Gravel Lane. A dedication ceremony by the Rev. Dr. William Henry Foote took place Dec. 12, 1824, when the church was completed.
In 1833, the Mount Bethel pastorate was reorganized into separate congregations to also include Springfield, North River and Patterson's Creek. The local congregation became known as the Romney Presbyterian Church.
The present sanctuary of the church, now located on the corner of Rosemary Lane and Marsham Street, was dedicated in September 1860. Some believe it might have been used as a hospital during the Civil War.
Following the war, the congregation was instrumental in starting many Sunday schools away from the town. Services are still held at St. Luke Chapel, and until 2011, at Indian Heights Chapel.
A religious education annex was dedicated in 1936, and the Mary Belle Foote Room, used for lectures, was dedicated in 1936 in honor of the Sunday school teacher of that name.
Many renovations and additions have continued on the original structure. Steel beams were inserted in the sanctuary to stabilize the brick walls with the bell tower being moved to the corner of the property since the weight was too great for the roof.
The education building has been remodeled and a library, nursery, choir room and rest rooms have been added or expanded.
The Presbyterian church endeavors to enable its congregations to "go and make disciples of all the world", not only teaching the word of God, but also by making full use of its outreach ministries.
It began the Food Pantry in Romney, which is now located at Romney First United Methodist Church, has a Christmas Food Box program and organized the first DARE luau.
Everyone is always welcome to share in the ministry of the church.