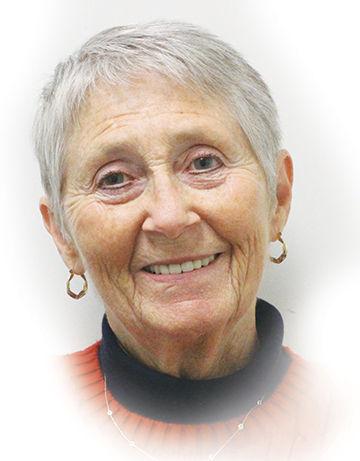 The cold and wind of winter is upon us and we're as ready as we ever are. Fortunately we have our bulbs in and perennials transplanted.
Anyhow, as a few flakes fly by my window, it's good to know spring will come and the garden will fill with color once again.
When l was growing up in central Pennsylvania, winter was a wonderful time. It meant sledding and ice skating and I loved both. Our town was filled with a lot of very steep hills (think Whippoorwill Drive or Woodland Way up by the cell tower), and one (a half block from my house), 1st Street, was closed from 21st Avenue through 25th Avenue when we got heavy snows.
That meant the traffic was blocked with barriers on those avenues and even the alleys in between and cars couldn't get through. What a ride that was. And, what a long walk back to the top. I remember coming inside after a long morning in the snow and my wet wool coat weighed more than I did.
I wore rubber, 3 metal-buckle Arctics (boots) that did little to keep my feet dry. I was freezing. But after lunch I was ready to go back out.
When I got married, a group of us would take toboggans to a local golf course at night and sled there. It was trespassing, I'm sure, and some of our friends got caught, but we never did.
Now I have all sorts of winter attire, including footwear, that would keep me totally warm and dry, but asthma removed the sledding option long ago. Of course, that doesn't mean I'm not tempted sometimes.
My grandfather was a plumber and we always had several men working for us. One particular nasty day, they came in for lunch and were complaining about having to drive around all the blocked-off streets. Well, my grandfather (who was born before the turn of the century) didn't miss a beat.
He told them to just park the truck and carry their tools to the house. He said when he started working as a young man, he had to carry his tools everywhere with him (I put that right up there with the walking to school in 3 feet of snow stories I can tell).
Needless to say, they always managed to find a way around those roadblocks with no more complaints. Sometimes things just need to be put in the proper perspective.
Many herbs die back and go dormant during the cold months. However, if you have a few still standing and you do it gradually, it's not too late to dig a few of your perennial herbs and pot them up for gifts.
Dig them out and take them into the basement or garage for a night or two before taking them into the heated house to be potted.
There are always more things to do before winter gets a solid grip on us and one is clearing any moss from between the stones on your walkway. Although it may look attractive all summer, it only takes a small amount of sleet or freezing rain to make moss on your walkway hazardous.
Fortunately, it's simple to fix and there are lots of commercial products available to kill the moss. However, instead of buying something, I have found mixing equal parts vinegar and water and spraying it on the moss will easily take care of the problem.
Let it set for a half hour and then brush it off. I should have mentioned this much earlier in the year, but it's not too late.
Larry and I stay in a lot. It has nothing to do with the virus or anything other than we are basically homebodies. That doesn't mean we're antisocial or don't like people, we just like being home.
That being said, we go down to the farm once a week and spend a lot of time at the Hampshire County Public Library. I have made copies and used the computer when my carrier was less than reliable. Our library has a lot more things to offer than just books.
It is never too early to introduce children to the wonders of reading and every Friday morning, there is a story time and craft program for young children. It's too cold for outdoor activities, so sit with your child and enjoy a book or 2 and maybe share in making a craft at the library.
A little time outside the house with mom can be a big deal for a young child, as would choosing a special book to read at home. And before you leave, check the front desk for activities for your older children also.