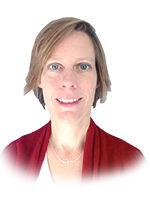 For our family, going out to eat can be a tricky endeavor. We can all be very hungry but finding a menu that meets our individual needs and desires is nearly impossible.
First, our youngest daughter is a very picky eater. The list of foods she loves is small. When we step into a restaurant, we often worry if there is anything on the menu she will actually eat.
Now, we're not heavy-handed, "you'll eat what we serve or starve" kind of parents. We learned a long time ago that approach leads to way more tears, gagging and vomit than can make a family meal enjoyable.
Plus, if I went to a restaurant that served nothing but liver and onions and beet salad, I, too, would abstain from eating anything. It seems silly to hold our child to a standard that I wouldn't even hold myself to.
Thus, my husband and I try to respect our daughter's food preferences while encouraging her to try new things. Many times, as she tentatively looks over a restaurant's menu, we tell her the only option is to pick something she thinks she can most tolerate. Sometimes, she discovers a new food she enjoys, like sushi or spicy chicken wings.
Second, I have quite a few dietary restrictions. Finding a restaurant that offers menu items that literally won't make my stomach turn can be difficult.
I often must carefully pore over the items and figure out which things contain the least number of allergens or can be prepared without requesting the waitress write down a list of special instructions. It's a fine line between ordering something that won't make me sick and not sounding like Sally Albright in the classic movie "When Harry Met Sally."
Loving that it takes a person an hour and a half to order a sandwich is only true for romantic comedies. Some eateries can have strict no substitutions or special orders policy.
Third, our son is a growing teenage boy, while my husband doesn't like to part with his hard-earned money. The size of the restaurant's portion is important to the youngest Savage male, while the potential size of the bill is a game-changer for the oldest. Our son wants to make sure the portions are large, while his dad wants to make sure the check is small.
No matter how hungry we might be, finding a restaurant that meets all Savage wants and needs isn't an easy endeavor.
Last week it became clear that our community is also hungry. We hunger to return to normal, pre-pandemic school.
The problem is that option isn't on the menu provided to us by the West Virginia Department of Education. According to that "menu," West Virginia school districts without a universal mask policy must quarantine unvaccinated students who are within 6 feet of a Covid-positive peer.
However, in a class where masks are not worn, vaccinated students who do not develop symptoms do not have to quarantine. Yet, for schools with a universal mask policy, quarantining students and staff who have been exposed to a person with Covid-19 is not required, regardless of vaccination status, if masks are properly worn at the point of exposure.
The choice at the local level was which current menu item was most palatable. What option best feeds the hunger to keep kids in-person in school?
For reasons I don't understand, I know from social media posts that many people gag over every choice on this menu.
Properly mask and potentially stay in school. Vaccinate and remain in school. Do neither and prepare for another year of multiple, multi-day quarantines.
These are the only options offered on this menu, with no substitutions or special orders. Yelling at the wait staff won't change that. The question is, which can you stomach most?