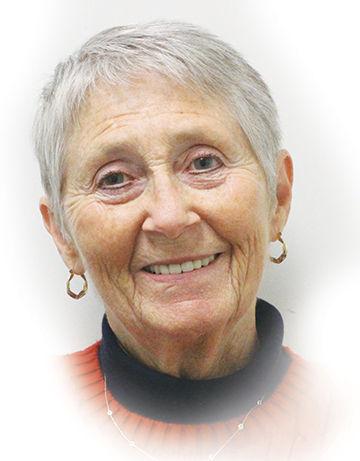 We are getting lots of warm summer weather with a cooler day and night thrown into the mix. The rain has been just often and heavy enough to sink in and not run off. Hopefully it will continue through August.
Our Asiatic and Oriental lilies were doing exceptionally well with gorgeous blooms and then all of a sudden they were gone. They are getting eaten by the deer, I think. Larry thinks it's the groundhog, but he would have to be 4 feet tall to just eat the buds and flowers on the tops of some of those plants.
I guess he could bend the long stem over, but they look too neat for a groundhog. We should have put up the fence Larry bought, but for some dumb reason I thought we were safe with the fencing we already had.
Apparently I was wrong. The good thing with gardening is there is always next year and we will have those fences up next spring.
Continue to deadhead both annuals and perennials. With the rain, it's easy to continue fertilizing on a regular schedule. It's also important to turn your compost.
Rain can smoosh the compost down and the air out and turning it will give it a boost. This may be something you need to put on a schedule.
And speaking of rain, keep an eye on your hanging and deck plants. Too much water can easily accumulate in the pot causing problems with the roots, so drain any excess.
All that water also washes nutrients out of the soil, so up your feeding accordingly. It's funny, this is rarely something we have to think about this time of year.
We don't have a lawn per se, we have some grass up by gate that Larry mows, but can in no way be considered a lawn. If you have one, in hot dry weather, mow less frequently and raise your mower blade.
Raising the height allows the taller grass to cool the roots and helps maintain the moisture in the soil longer.
Perennial Gerbera daisies are one of my favorite cut flowers and they are very easy to grow. We have always grown them in containers that we could move indoors for winter.
It may be confusing to call them perennials since they are primarily grown here as annuals, but they are native in South Africa where they grow year round. That means we can grow them in our area for years if we take them indoors when the temperatures go down.
They do very well in our metal wash tubs. The trick is to not fill a large container completely with soil or it will be too heavy to move. I mix a lot of perlite into the soil. It not only helps with the weight problem, it also promotes better drainage.
Since they are used for cutting, the larger container allows the gerberas to grow taller and produce more flowers. She is not picky about soil as long as it's not heavy clay, but a bit on the acidic side is good. I just give her some coffee grounds now and then.
Water only when the top is dry as too much water will cause her roots to rot. Fertilize regularly to have continuous flowers.
When the weather gets cold, cut her back and let her winter in a cool, bright indoor location, like your garage, with minimal water to give her a dormant period until spring arrives once again.
This past year and a half has taken a toll in our community. Even though many are back to work, some are still experiencing difficult times. Many folks can't get out to the garden, but maybe one of your children could offer to help.
I realize a lot of people don't have extra funds for that, so how about making it a free offer. Also, please share your veggies or fruit with a family in need or an older person who lives alone. Since most of us are vaccinated, a visit would be most welcome. Possibly you could offer to take someone to get vaccinated. You never know until you ask.
It's not too early to begin collecting seeds. Use individual marked envelopes or empty pill bottles for each flower and keep them in a cool dark place.
Make sure they are completely dry before you seal any containers. This fall let's plan to get together and share seeds and plants.
If you are looking for outstanding produce, stop at Spring Valley farm market on the top of the mountain. Everything is grown right here in Hampshire County and it is always important to support our community, not to mention eating very well.