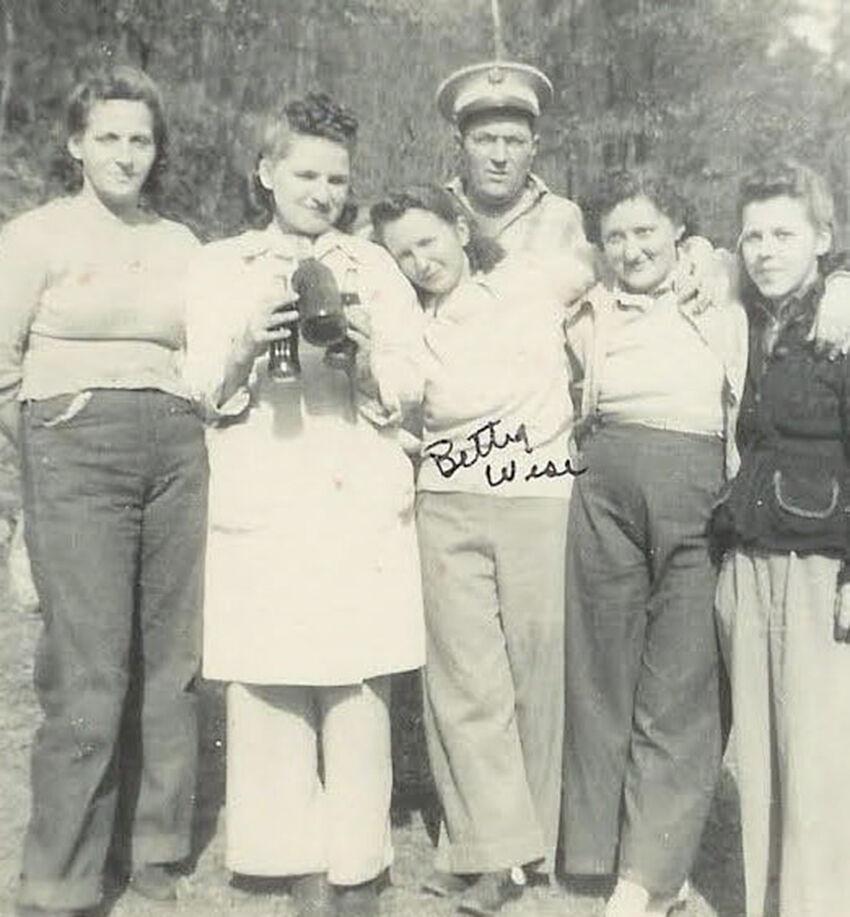 100 Years Ago — Oct. 26, 1921
Remember "Marshal Foch Day" and your obligation to the State Education Association. For a clear, concise summary of the compulsory law look on the inside cover of your Daily Register.
It is an awful thing to compel children to attend school taught by a dilatory, careless, immoral or otherwise incompetent teacher. Teachers do your whole duty and put heart power into your work. Soon there will not be much need of attendance officers.
Quail season to open soon: Open season Nov. 1 to Dec. 1 on the bird that looks so well on toast is expected to give added impetus to issuing hunting licenses at the office of the county clerk.
Changed his mind: After getting license in Cumberland to wed Dorothy Alkire, Dorie H. Moreland, of Slanesville, returned the license later stating that he had misrepresented his age.
He gave his age as 21, but his youthful appearance caused the clerk to doubt his being of legal age. It is said a relative, who saw him at the station, called the clergymen and told them not to marry the young couple, that they were only 17 and 16 years old respectively.  
50 Years Ago — Oct. 30, 1971
James B. Cookman, Romney, member of the W.Va. House of Delegates, and Mrs. Cookman, William Oates, Hampshire County Prosecuting Attorney, and Mrs. Oates, attended the democratic fund raising dinner at Keyser Saturday evening. H.W. Kidwell, Hampshire County assessor; Attorney Loudoun L. Thompson and Mr. and Mrs. Tony Mezzatesta also attended.
A high of 76 degrees and a low of 41 degrees on the 15th were recorded by our weather observer, Miss Frances Vance.
Four young 4-H'ers from Hampshire County were smashing models at the 4-H clothing seminar held in Keyser, Oct. 12. Vera Peters looked glamorous in jumper and shorts for back-to-school.
Cathy Bricker modeled a very "together look" denim knickers. Donna McDonald modeled bibbed overalls and Susan Baker made her entrance in a quilted maxi skirt.
40 Years Ago — Oct. 28, 1981
Mr. and Mrs. Artie Stickley and Mr. and Mrs. Marvin Stickley drove to Shanksville, Pa., Saturday, to visit Dr. and Mrs. Arthur Orlidge. The occasion was the 60th wedding anniversary of Dr. Orlidge's parents, Mr. and Mrs. Arthur Leslie Orlidge. A dinner was held in the Oakhurst Tea Room in Somerset with 55 in attendance.
The Capon Bridge Junior High Bobcats now have an electric scoreboard, donated by the Romney Coca-Cola Bottling Works.
30 Years Ago — Oct. 23, 1991
Springfield United Methodist Church of the town of Springfield, Hampshire County, celebrates its 140th anniversary this Sunday. The red brick edifice has stood sturdy and staunch, physically and spiritually, through a great century and 40 years of American progress. Its bell steeple towering over the attic window, on which can be seen painted the date, Oct. 26, 1851, continues to act as a landmark for the surrounding territory.
20 Years Ago — Oct. 24, 2001
Mr. and Mrs. Cecil Thornburg, Ashland, Ky., were in town recently visiting their aunts, Jewell Rannells and Sarah Hamilton. Last week, Jewell's cousin, Anna Belle Lane, Arlington, Va., was here to go on the Potomac Eagle scenic railroad excursion ride.
Betty Deskins, accompanied by Gennie Heatwole and Earl and Mary Glenn, went to Morgantown to the WVU Cultural Arts center on Oct. 9 to attend a "Taste of Home" magazine's cooking school, which was presented by Betty's daughter, Sue Johnson, home economist.
Lyle and Leona Kidwell spent last week in Gatlinburg and Pigeon Forge, Tenn.
Touring in the area they made a trip to the Smokey Mountains, a visit to the Biltmore estate and took in a Louise Mandrell Show.
10 Years Ago — Oct. 26, 2011
A meeting Oct. 19 hosted by the Hampshire County Commission, was to announce that two businesses had joined together in an effort to provide a place to treat substance abuse, transitional living, and among other services, a crisis stabilization unit for children and adolescents.
The Potomac Center and Potomac Highlands Guild shared their ideas on how they would use the old Hampshire Memorial Hospital building.
Romney Volunteer Fire Company Chief G.T. Parsons said Monday the fire whistle would blow only for fire-related calls and for disasters.
The whistle will no longer blow for medical emergencies, as has been the case for the past two years. The fire whistle, a series of five blows, will sound for fire emergencies 24 hours a day, seven days a week. A special whistle for disasters, such as tornadoes, will sound once – a three-minute horn.
Arthur Junior Harris and Barbara Ellen Barr were united in marriage on Oct. 15. The double ring ceremony took place at Christ Community Church, Augusta, with the bride's uncle, pastor Don Kesner, officiating.
Bill and Barbara Maphis, Fort Mill, S.C., were in town Oct. 14-15 for his Hall of Fame induction. They were guests of his aunt, Iliff Maphis.