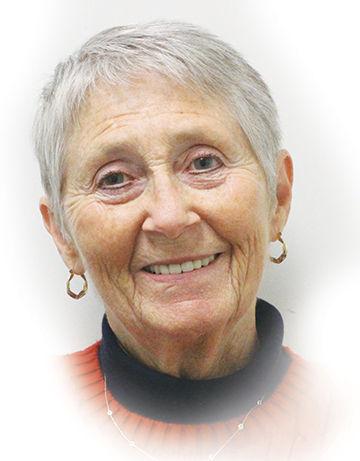 Time is swiftly passing and the garden is going to be changing considerably with the cooler days of autumn.
It is never too early to begin some of those fall chores. You know I am going to nag you to get things ready for winter, so it should come as no surprise I'm beginning now.
This is the time for canning and freezing and if you need canning tomatoes, Spring Valley market has you covered. They are convenient and have excellent produce. We are canning more than ever this year, but we haven't done it for a couple years and our supply was running low. I tend to panic when that happens, so this year we are doing more than ever.
If you have never done it, try canning some apple pie filling. It's tastier than anything you can buy at the grocery store, keeps for a long period of time, plus, it's cheaper and easy to make. Some years back, I mentioned to a friend that we could do the same thing with peach pie filling and by golly, it worked really well.
I just have one little hint and that's to use tapioca to thicken it. I'm sure all you pie makers already know that, but I didn't. Apples will be here for a long time, but peaches will be done soon, so don't dilly dally if you want to do them.
We have several friends who freeze corn and it seems everyone has their own special way to do it. Just as it is with the peaches, corn will be done for the season soon.
Zucchini is really coming on strong and I have frozen many small bags for soup.
If you have never canned potatoes, why not give it a try this year. Check online for the simple instructions or ask a friend who has done them. They are ever so convenient when you want to do some quick fried potatoes and onions.
And if you have a lot of onions, dice and freeze them also. They're not so good for fresh use such as in macaroni salad, but for cooking they're great. We have access to good locally grown produce at Spring Valley, so there is no excuse not to have your pantry and freezer full this winter.
Check your hose, valves, pipes and hose connections for leaks. Even small drips can waste gallons of water.
Attach an old metal tire rim to a large hook on the building near the outdoor spigot wound around the rim, the hose remains untangled and out of the way when not in use.
In winter, you can take the rim off the hook and store it with the hose on it. Much easier than gathering the hose together at the end of the season.
Yes, we should have done this in the spring, but I forgot. Sorry, but it's not too late and it will be good for next year and many thereafter.
Check and fill in places under your outbuildings where mice and other animals can get in for winter. We have had some heavy rains that may have washed soil away that needs replaced. Eliminating those tempting open spaces now will force them to look elsewhere, plus it will save you time later.
Gather your stakes to use as supports this winter because there is no doubt you'll need them and it's one less thing to worry about. And have those sheets handy for covering tender plants this fall. With the unpredictable weather we're having, you might need them sooner rather than later.
I've already mentioned keeping your compost pile aerated after heavy rains, but your mulch may have gotten pounded down also. Mulch can wash away or decompose little by little, so see if it needs refreshed when you're working on your perennials.
We have some moonflowers (Ipomoea alba) that are going crazy outside our garage. Larry has had to cut them back 2 to 3 feet several times this summer because they kept hitting the truck when he backed it out.
Keep an eye out for tomato hornworms on your moonflowers as well as your tomatoes. l was chatting with a neighbor at his house the other day and he had a lot of 3-foot bare stems by his foundation. When I asked about them, he said they were Nicotiana.
He had originally thought the deer had gotten in, but when he looked closer, he found tomato hornworms had stripped the leaves off. They're scary looking creatures that can do a lot of damage, so look for them.
And one last time: buy and plant mums now if you want them to be perennial. Don't waste your time planting in October; they won't be back.