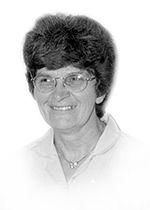 The annual Fireman's Festival in Rio is planned for July 1 and 2.  Come out and enjoy the activities and food while sponsoring our local Fire Department.    
All children are invited to an exciting time at Kirby Assembly of God Church for Vacation Bible School beginning on June 26-30 with a meal provided beginning at 5 p.m.  
Charlie and Greta McKee entertained last weekend with family and friends at their home with a picnic – sending special congratulations to them on celebrating 20th wedding anniversary.
Also want to send out belated birthday wishes to Janet McKee on June 12 and to Alvin McKee and grandson, Brayden, on June 16.  
Special belated wishes going to Buster and Brenda Snider on their 50th wedding anniversary on June 7 with a family celebration.  
Also Lyle and Brenda Daugherty celebrated 59 years of marriage recently. Wayne and Una Lupton will be celebrating their anniversary on June 26.      
Enjoying Father's Day dinner and celebrating the day in honor of Wayne Lupton at his home was family: Mrs. Una Lupton, Margaret and Marion Rog, Joyce Binghan, Anthony Lupton, Whitney, Tiffany and Stephany,  and Tom and Karen Hott,  James and Joanie Hott, Destiny, Issah and Rachel, and Bethany and Ben Billmeyer, Kim and Camdyn Lupton,  Nancy Poland, Tracey Hott, Cinda Bowman, Rick Lupton, Nikki and Keaton Campbell, Richie, Tara and Jo Jo Lupton.
Special birthday wishes going out to Mrs. Alanna Funk on June 19  and Molly Landis Eyler on June 25. o