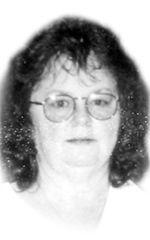 "My people, listen to my teaching. Listen to what I say. I will speak using stories. I will tell things that have been secrets since long ago. We have heard them and know them. Our fathers told them to us. We will not keep them from our children. We will tell those who come later about the praise of the Lord. We will tell them about His power and the miracles He has done." (ICB)
Birthday wishes to Isabella Heavner, June 23; Nathan Bohrer, Mary Kerns, Gary Kidwell, June 25; Judy Dean, June 26; Mary Stewart, June 28; Tammy Lewis, June 29; Becky Ward, July 4; Robert Haslacker II, July 8.
Anniversary wishes to Roger and Sharon Montgomery, June 20; April and Ron Hedrick, June 26; Mike and Margaret Ginevan, July 5; Anthony and Brittany Lewis, July 6; Nathan and Katie Wells, July 9.
Sandy Hyson with her children Derrick, Jenna, Summer and friend Millie Wilson with their dog Kaja spent a few days at Outer Banks Beach. They truly had a wonderful time. All got burnt, seen lots of things and gathered lots of seashells. Hope to go back next year.
Lighthouse Assembly Women had a surprise 90th birthday for Mary Poland at the church on Friday, June 17. She was really surprised. She is very interesting to talk to about her life and coming to America.
The Lighthouse is having Vacation Bible School this week ending Friday. Having a great time; the children are so happy.
Lots of deer on the way home; they are crossing the road every mile.
Skipped last year's 4th of July picnic at Bethel Methodist Church, but not this year. The picnic will be on Monday, July 4 at Bethel Methodist Church on Bethel Road, 8 miles from Paw Paw on Bethel Road. Lots of good food, ice cream, watermelon, ham sandwiches, chili, vegetable soup, cake and pies. It's been 3 years, so let's come out and support the church starting at 10 a.m. with the auction at 1. Any questions call Nancy Abe 304-492-5153 or Brittany Abe 304-492-5773 or donations.
Remember in sympathy Jo Ann Kidwell Cowgill, wife of Carl Cowgill; Joe Pancione of Augusta.
Prayers for Jack Bender, Terri Santymire, Timmy Rannells, Crystal Moreland, Mary Alice Moreland, Nathan Travis, Keith Lambert Jr., George Lease Sr., Scott Bohrer, Ashley Rannells and Shirley Tisdale.
A father is someone who believes in us when we sometimes don't even believe in ourselves. He's the one who knows we can, even after we've given up trying. The one who never says,  "I told you so," even when he's told you so. He's the one who's always there for us no matter what, no matter where. Hope everybody had a nice Father's Day