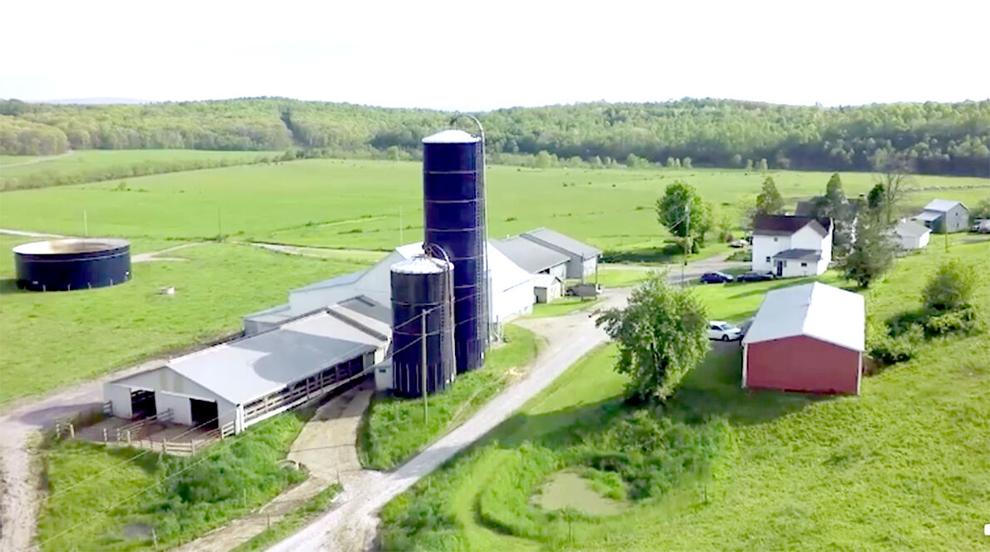 On a country lane, just down the road from Bruceton Mills in Preston County, you'll find Mason Run Farm and its owner Greg Gibson.
"I've got a set of land grant deeds hanging on a wall somewhere around here. I'm a 5th-generation farmer on this land," Gibson says proudly. "My parents started the dairy in 1952. That's when they put up the milking parlor."
Gibson says he had what most might consider an idyllic childhood. He had room to run and was helping out his father by the time he was old enough to reach the gas pedals on a farm tractor.
"I didn't milk too much," he says. "I fed calves, did crop work, a lot of equipment operation."
By the time he was ready to head off to college, he already knew he wanted to follow in his father's footsteps.
"I went to college. My parents were adamant about that," Gibson explains. "I did four years at WVU, but I had decided before I left for college this, the dairy, was what I wanted to do. Now, my mother was not so supportive, and my dad was quiet about it. It wasn't until I made the decision, came back and committed to staying here that my dad made it known he wanted me to come back. He felt his work would have been for naught if I hadn't come back."
From 1985 to 2002, Gibson and his father worked the dairy together.
"I've never had a real job," Gibson jokes. "I've been full time on the farm my whole life."
When the elder Gibson decided to retire, Greg took over sole ownership of Mason Run Dairy.
"We start milking at 5 in the morning. Our afternoon milking is about 4. Our goal is to be home by 6 for me and the employees. Our cows have to adjust because we have to have a life, too."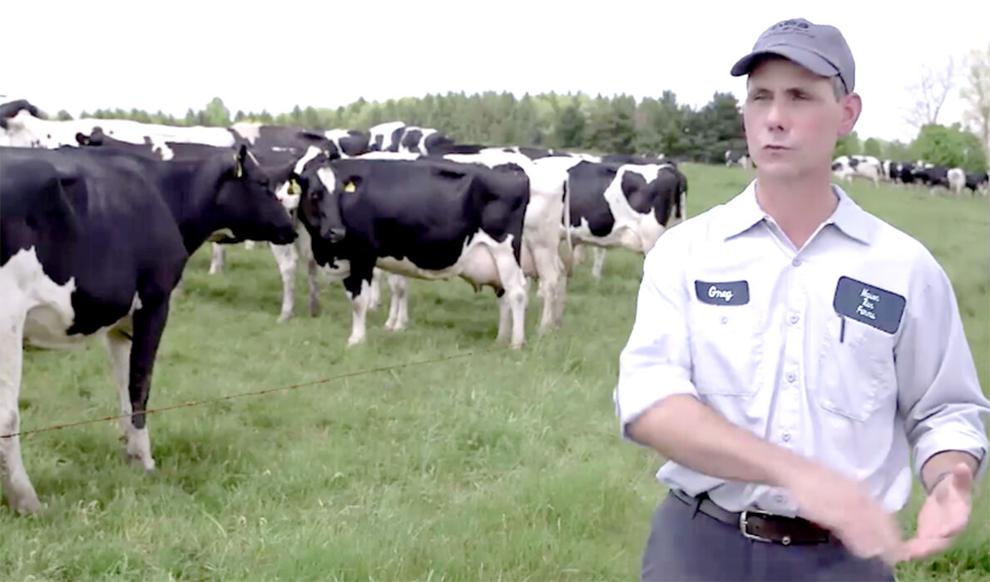 Gibson employs 1 full-time and 4 part-time workers on the 385-acre farm. The 70 head of cattle he milks are all Holstein.
"We have a really big parlor for a small herd," Gibson says. "When I took over, we put in a new milking parlor. So, now we have a double-8 herringbone parlor. We can physically milk 16 cows at a time. That allows us to milk very quickly. It cuts down on our labor requirement. We have more time to do other things. Get the cows in and get the cows out."
Mason Run Farm is also a hybrid operation.
"Through the winter months, we provide all the feed inside. In the spring and summer months, we let the cows out and use intensive rotational grazing," Gibson explains.
What was once a thriving dairy community in and around Bruceton Mills is now down to just Gibson.
"When I was a kid, there used to be at least 20 small dairies around here. Today, I'm the last one," Gibson says with a shake of his head. "The dairy industry is transitioning more and more to big herds, really big herds in other states. There are economies of scale that can't be denied with that size. Even when I got out of school in the '80s, a big herd was 500 cows. Now, you're talking about multiple thousands of cows. I can't compete with that, so you have to find your niche."
While most milk processors are looking for truckloads of milk coming from one operation, Gibson has found his own path.
"Here at the farm, we produce about 500 gallons of milk each day. So, I don't make a truckload. For me, one of the things that I do, and I believe, in is I belong to a cooperative, Dairy Farmers of America. I actually sit on their corporate board. The DFA gives me a guaranteed market. Currently my milk through the DFA is being sold to the Foremost Farms plant, the old Broughton plant in Marietta, Ohio."
Keeping costs down is another key to keeping in business.
"We supply all our own feed. We raise alfalfa, haylage, corn and some small grains. Our liquid manure is our primary nutrient for the fields."
Thirty-six years after he started farming, Gibson says there's a lot of questions about what comes next.
"It's hard to project what the future will be. This size dairy depends on market trends. You hear a lot about consumers, that they like smaller farms, farms where cows are out on grass. But you don't see that much in buying preferences in this area yet. West Virginia doesn't have a lot of processing capacity," Gibson stresses. "However, grass-fed is something West Virginia can do. If suddenly there became a market for grass-fed, then maybe a farm my size with grazing opportunity would be more viable to run in the next 20 years."
However, Gibson has no plans on retiring anytime soon.
"I've just always felt a connection to the farm. This is where I want to stay," he says. Whoever takes over the farm in the future won't have an easy row to hoe, according to Gibson.
"What does it take to be a dairy farmer? Dairy farmers never change. The fundamentals are you have to have a love for your cows. You have to have a love for your ground, for your soil. You have to have a love to grow things. That's never changed. If you don't have a passion for doing that, you won't last long."