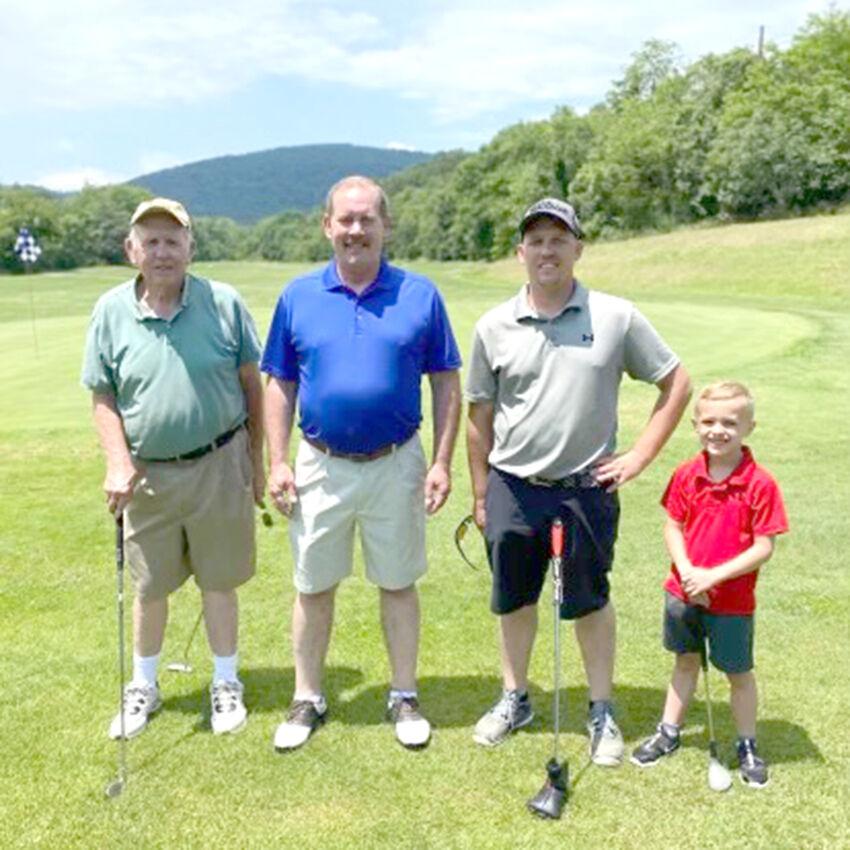 DON PETERS
1937-2021
Don Peters passed away Sunday.
"We were definitely sports oriented," his son Darin said, whether it was football and basketball, golf or rabbit hunting.
The Hardy County native came to Romney as a young coach and stayed the rest of his life. He spent more years as a State Farm Insurance agent here than he did on the sidelines, but his impression on Hampshire High School athletics spanned the decades.
He was the voice of the Trojans from 1976 until 2000, only giving up the microphone when his grandsons began playing.
"He didn't mind announcing for my brother and my football games," Darin half joked, "but he wanted to watch his grandsons. He wanted to be able to pay more attention to their games."
Longtime coach Jimmy Alkire said Don Peters was an influence on him and scores of athletes.
"Don had a good sense of humor," Alkire reminisced Monday. "He was easy to get along with."
Teaching colleague Bill Roomsburg agreed.
"He was a friend to everybody," Roomsburg said. "He was a great coach. The kids all liked him."
Along the way, Peters was an assistant coach for the 1961 Romney High School football team that ran up an undefeated season. When Hampshire High opened in 1964, Peters moved into the new school coaching football and basketball.
He unexpectedly became the 2nd head football coach at the school when Roger Parker resigned midway through the 1st season to move to North Carolina.
In 1972 he hung up his whistle to enter the insurance game. Peters maintained a strong friendship with Roomsburg, though.
"We hunted together — deer hunted," Roomsburg recalled, Peters and sons Darin and Dana.
And as the years passed, Don and his wife, Phyllis, traveled with Bill and Dorothy Roomsburg, starting with a trip to Alaska.
Then it was Australia and New Zealand, followed by Hawaii. Ireland, Scotland, London and France. 
Enjoying life was typical Don Peters, his longtime pal Don Anderson says.
The pair met when Peters took over the State Farm agency and Anderson was a claims adjuster.
"He was a great story teller," his friend recalled.
The Covid-19 pandemic cut their golfing down from 3 or 4 times a week with several buddies this year. Instead, Anderson said, just he and Peters would drive over to Mill Creek in Mineral County and shoot a round.
"Most of the time we didn't even keep score," Anderson said. "It was just fun to go hit a golf ball and see if we could find it."
Even long friendships can have little secrets. For Anderson it was discovering Peters could also auctioneer.
"We were having a benefit golf tournament and we had some gifts to give away," Anderson said. "I found out he actually could auctioneer."
His gift for talking "made him a great agent" and showed up in his work in the Trojan press box.
 "He was one of the greatest," Bill Roomsburg said Monday.
"I know one thing. I'll miss him. He was part of the family."
For Don Peters' complete obituary, turn to Page 3A.