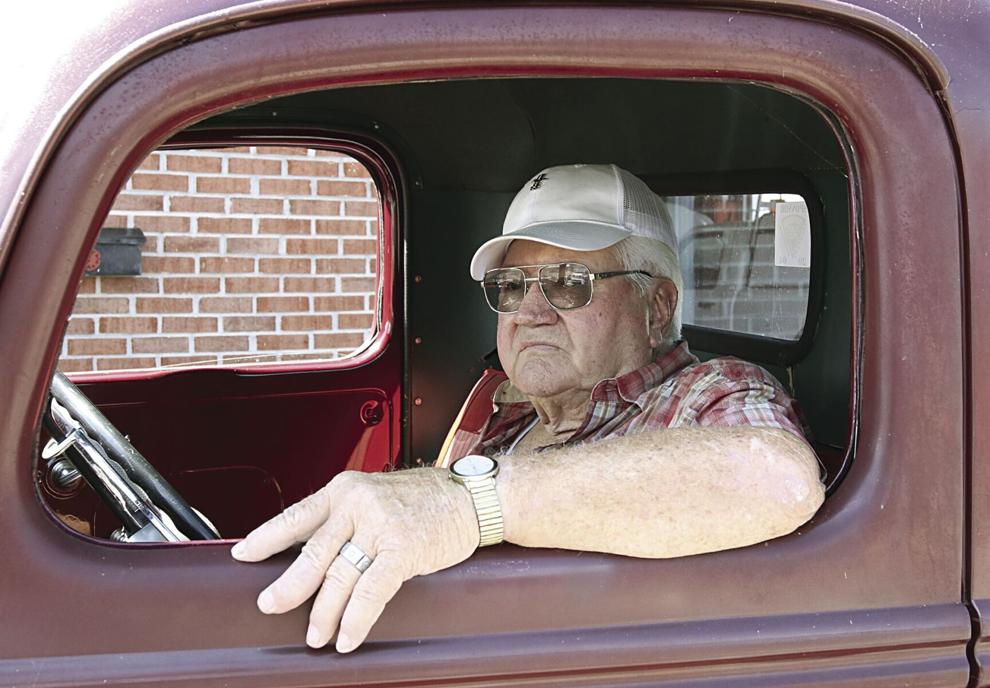 Voit celebrated as a 'pillar of Main Street'
Some say he sold them their 1st car. Some recall his love for bluegrass music. Some remember how he did business, but whatever the story, it's always told with a smile.
"My brother was a character," chuckled Dot Calvert, Kenny's younger sister. "He had the best stories ever. He was just a funny guy, a great personality."
Kenny was always up for a laugh and found the humor in everything. The last 20 years saw him working, with no plan to retire, at Voit's on West Main Street in Romney. He was still there, working away, even a month before his passing. When he passed away on Jan. 24 from his heart disease, stories about him were flying left and right.
The Romney Fire Company celebrated Kenny as a lifetime member, calling him a "pillar of Main Street."
He had a hand in everything: the Romney Volunteer Fire Department, the Rotary Club, the Chamber of Commerce, the VFW, the Romney Town Council and more.
He was also a director on the FNB Bank board, appointed in 1976 and served until his retirement in 2014, said FNB president and CEO Travis Delaplain.
"Kenny was a resource to the bank with his knowledge of Hampshire County, experience in real estate and passion for automobiles," Delaplain commented. "Kenny will be missed by the FNB Bank family, our community and me."
 Kenny, born and raised in Slanesville, was a mainstay of the community right from the beginning: family oriented, business minded and full of love for Hampshire County. When he joined the U.S. Army right out of high school, he was stationed for 18 months in Germany.
While there, he wrote a letter in 1951 to the editor of the Hampshire Review.
That letter was to ask the Review to continue sending newspapers overseas to the boys in Germany, who wanted to keep up with the goings-on in Hampshire County.
"I had no idea the Review sent stuff to the boys," said Calvert, who found the letter recently. "For the boys that were serving, that was a touch of home. Even though the papers came 2 weeks late, it was a touch of home."
That was how connected Kenny felt to his community.
His humor and his stories set him apart. Through his auto business he met all kinds of people, and he shared his stories with them all.
"He talked to everyone," Calvert recalled. "I don't know anyone that has met him that doesn't have a Kenny Voit story. And you can retell those stories, but no one can tell them like him."
Many folks flocked to Facebook to post tributes to the Romney icon, sharing stories, memories and photos.
Teresa Dillon, Kenny's niece, called him "one of a kind."
"Kenny was the best storyteller, the best Santa Claus and a wonderful uncle," she wrote. "We will all miss our patriarch."
Judy Riffle Judy remarked that she would miss Kenny's stories.
"It was always nice to stop by his garage in town and reminisce," she said. "We enjoyed seeing him around the community and catching up, or hearing one of his stories as it brightened my day."
With over 65 years in business in Romney and a bright presence as a leader of the Voit family, Kenny made an impact on his community, and that community will remember his stories.
For Kenny's complete obituary, turn to page 3A.