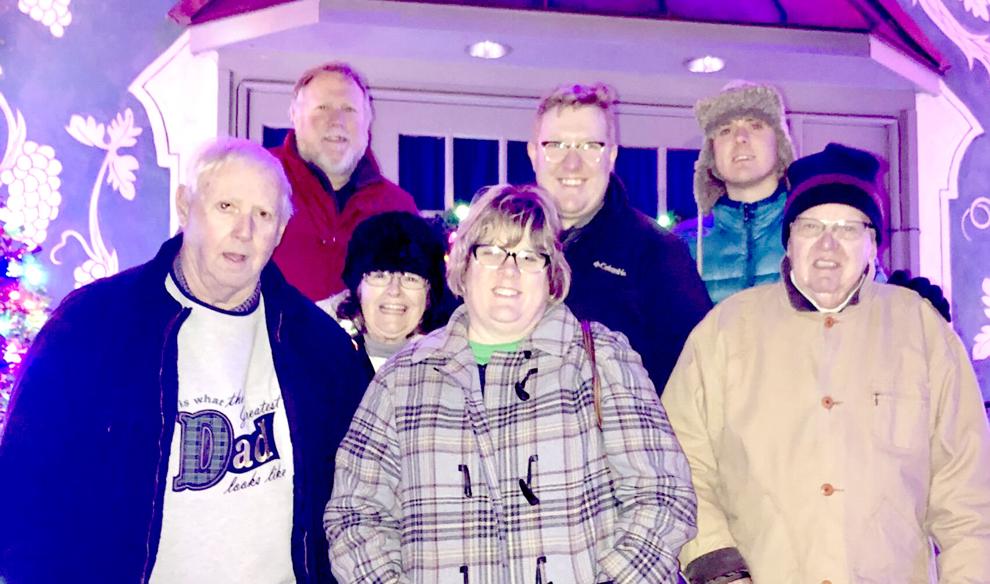 Virus puts 4 family members in 3 hospitals
Here's a number: 4. That's how many close family members Andrea Kerns of Romney has in the hospital due to the Covid virus.
Here's another number: 3. That's how many different hospitals are serving the Kerns' family. Four close family members, 3 hospitals.
The Covid numbers are rising, and the Kerns family is a testament to the fact that this virus can, in fact, hit home.
Kerns' father, Richard Shanholtzer, was being treated in Winchester, and on Monday was moved to a nursing facility to undergo physical therapy. Her mother and father-in-law, Betty and Paul Kerns are currently undergoing treatment in Keyser and her brother-in-law, Randy Kerns, is currently in Cumberland.
"It's very hard, because you can't go to the hospital to see anyone," Kerns said. "We communicate with their nurses or doctors through the phone. My husband is allowed to call and get nightly updates (on his parents), but I'm sure it's crazy at the hospitals."
Crazy is an understatement. With numbers rising all around the state and counties flashing red across the map, the virus continues to play a significant role in day-to-day life.
Plus, Kerns said, with the virus affecting every individual differently, it makes it even scarier. For her, the virus isn't an "invisible threat." It isn't abstract; it isn't something that will pass her by.
The virus has hit home for the Kerns family, and she said with the holidays coming up, it's a challenge for her family emotionally.
 "I think it would be hard any time of year," she said, "But now it's Christmastime."
At a time that is characterized in a normal year by time spent with family, it's going to be a little different in 2020.
"It's heartbreaking to me. I understand why you can't go into these places, but there are people, older people especially, who might not understand," Kerns pointed out. "It's kind of exhausting. The phone rang non-stop, my husband and I were on the cell phones and the landline, and there was 1 day last week we were on the phone all day, morning to night."
Kerns, a kindergarten teacher at Romney Elementary, is currently quarantining in her home and is using social media to keep the community updated on how things are going with her family.
"We are very blessed that we live in a community like this," she said. "With people asking if they can do anything, and all I can say is pray."
As of Monday afternoon, Shanholtzer was being transferred to a nursing facility, Betty could possibly get home today, and Paul and Randy remain in the hospital. 
It's hard to see the brighter side of things, but with Christmastime being a time of hope, Kerns said she's trying to look ahead to better times in the future.
"Pray for any family affected by this, and hopefully, it will eventually get better," she said. "People need to be aware that this is real and you just don't know how it'll affect your family."