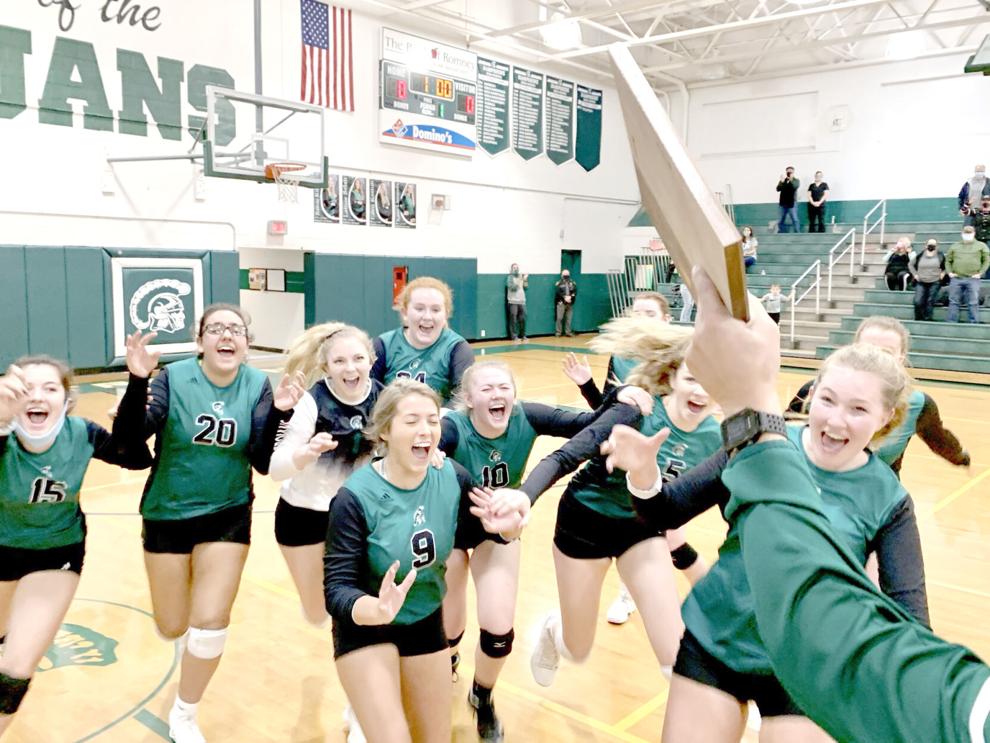 Review again West Virginia's best big weekly
The Hampshire Review won general excellence for its coverage for the 4th year in a row, 12th of the last 13 years and 13th of the last 15.
The Review's advertising staff finished 3rd in general excellence.
"I'm so proud of the way we pulled together in the face of Covid," Editor Sallie See said. "It's such a team effort."
The Review's 3 full-time news staffers – Nick Carroll, Emma June Grosskopf and Jim King – each brought home multiple 1st-place plaques.
Correspondents Sydney Maurer and Henry Ireys won 1st-place honors too.
In all, the Review news crew grabbed 13 1st-place finishes in 29 categories entered, along with 14 2nds and 8 3rds.
The Review was honored in 23 of the contest's 29 categories, taking 2 of 3 places in 10 categories and sweeping Service to Community.
"I'm especially proud of that honor," See said. "It means we make a difference in this county."
The Service to Community honors were for the paper's support of the historic school bond call, passage of the library levy on its 2nd try in 5 months, and the paper's commitment to history.
Carroll topped the big weekly competition in sports column writing, sports event coverage for "Hott shot" and sports photo for his picture of the HHS girls volleyball team celebrating their regional championship.
Grosskopf wrote the best news feature, "Forrest's fires," and was judged the best headline writer.
King's coverage of agriculture was the state's best business reporting and his editorial on the census, "Hampshire County, we're about to be cheated" was the best editorial.
He and Maurer won the best coverage generated by public notice for their coverage of DMV's move to Keyser. Ireys' 3-part story of making hay was the best in-depth reporting.
Editors in Wisconsin judged this year's West Virginia Press Association contest.
"We try hard to do our best on every page in every issue," See said. King noted that the paper's entries included something from all 52 issues.
The staff as a whole was honored in areas from special sections, sports pages, lifestyle pages and service to the community.
The Review won in the large weeklies category, which includes 20 papers around the state. The Times Record of Spencer finished 2nd and the Spirit of Jefferson in Charles Town finished 3rd.
Other editorial general excellence winners were the Charleston Gazette Mail in the large dailies category, The Bluefield Daily Telegraph among small dailies and the Delta Record of Buckhannon among small weeklies.
In advertising, the 4 class winners were Charleston, Bluefield, Spencer and the Tyler Star News.
The Bluefield Daily Telegraph was named West Virginia's newspaper of the year for the 2nd year in a row. The title is awarded to the daily or weekly that has the highest combined score in the WVPA's editorial and advertising contests.
The results of the annual competition, which honors excellence in newspaper journalism, were announced Friday as the WVPA forsook an in-person convention for the 2nd year in a row.
The Review's advertising staff took all 3 spots – 1st, 2nd and 3rd – for best classified ad section.
The team of Lana Bean, Danette High and Stacey Duncan also took 1st and 2nd in the categories of Covid-related advertising and for theme pages.
ADVERTISING
Classified ad section: 1, June 24 issue, staff. 2, June 3 issue, staff. 3, Feb. 19 issue, staff.
Covid-related advertising: 1, Staff. 2, "Because your health is your greatest asset," staff.
Theme pages (classified): 1, National FFA Week, staff. 2, Pastor Appreciation Month, staff.
Newspaper promotional campaign: 2, Trusted news and information, staff.
Sports special section: 2, Autumn Glory, staff.
Agency ad: 3, Here's to the heroes, UPMC.
EDITORIAL
Covid-19 coverage; 1, entire coverage from 4 separate entries, staff.
Reporting generated from public notice: 1, DMV moves, Sydney Maurer and Jim King.
In-depth or investigative reporting: 1, Making hay, Henry Ireys. 3, What fire companies do and mean, Sydney Maurer.
News feature: 1, Forrest's fires, Emma June Grosskopf. 2, Swapping states, Jim King.
Business, labor or economic reporting: 1, agriculture and weather, Jim King. 3, Covid-19 and the Hampshire economy, Jim King.
Editorial: 1, Hampshire County we're about to get cheated, Jim King. 2, Learn, then decide about bonds, Jim King.
Sports event reporting: 1, Hott Shot, Nick Carroll. 2, Bear down, Nick Carroll.
Sports columnist: 1, Carroll's Corner, Nick Carroll. 2, Word from the Woods, Josh Crawford.
Sports photo: 1, Queens of the court, Nick Carroll.
Editorial page: 1, issues of Jan. 1, 8 and 15, staff.
Lifestyle pages: 1, Panhandle Living Oct. 21 issue, staff. 3, Panhandle Living Feb. 5 issue, staff.
Sports pages: 1, Aug. 5 issue, staff. 2, March 18 issue, staff.
Headline writing: 1, Emma June Grosskopf. 3, Nick Carroll.
Service to the community: 1, Highlighting Hampshire history, staff. 2, Rescuing the library levy, staff. 3, Passing the bond call, staff.
News columnist: 2, On the loose, Jim King.
Lifestyle feature: 2, 3 in a Jeep, Emma June Grosskopf.
Lifestyle columnist: 2, Markings, Roy Knight. 3, A Savage Life, Kitty Savage
Sports news or feature: 2, Kaley McDermeit overcomes the odds, Nick Carroll.
Information graphic, cartoon or drawing: 2, Farming by the numbers, Jim King.
Special section: 2, Farming Today, staff.
Sports special section: 2, Autumn Glory, staff. 3, Spring into Action, staff.
Newspaper design: 2, staff.
Single issue: 3, June 3 issue, staff.