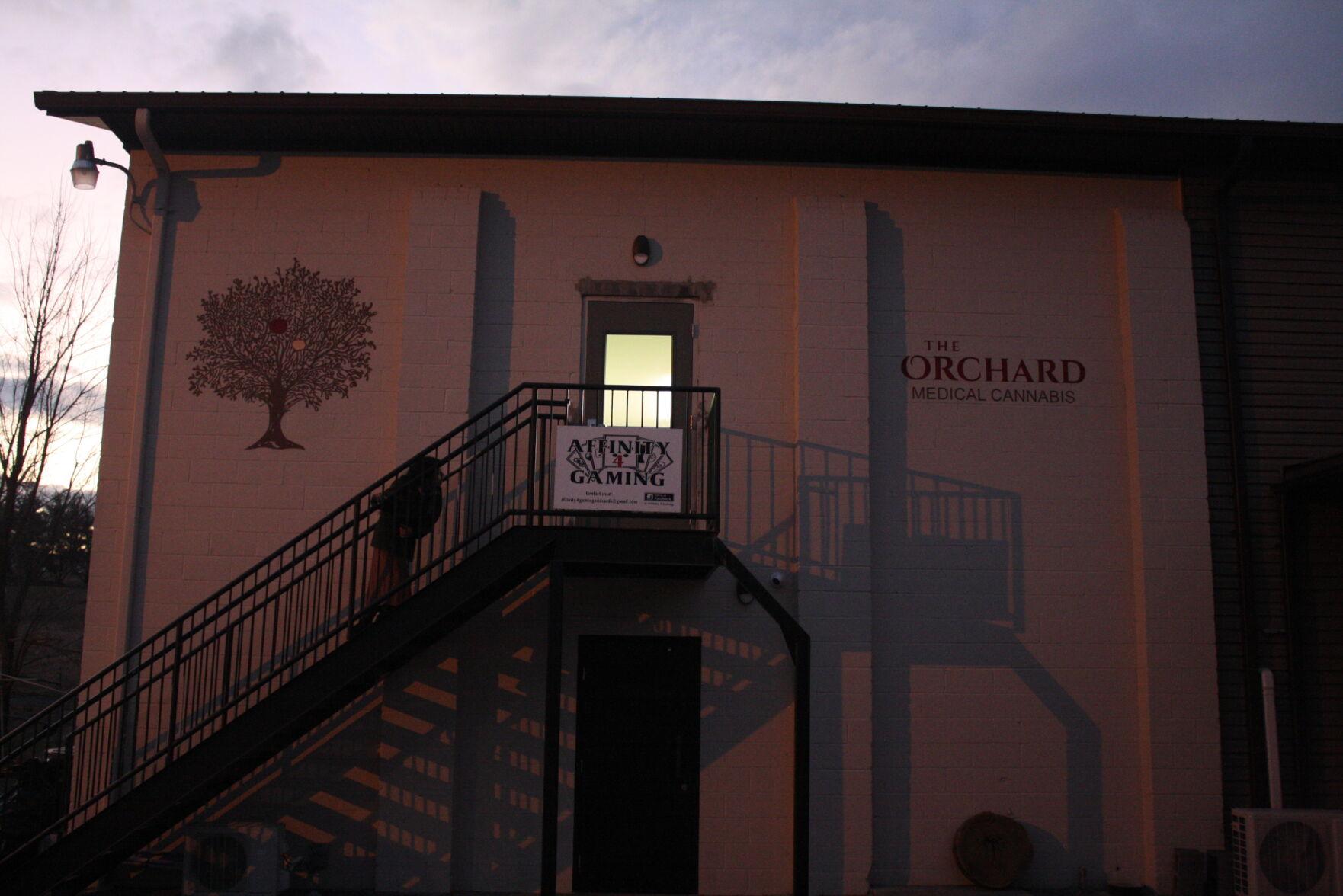 SUNRISE SUMMIT — After five years of planning, awaiting licensure and fighting the onslaught of supply chain issues and contracting availability, Curative Growth will open its first of three cannabis dispensaries hopefully by this spring.
The Orchard Dispensary, located at 22 Hannas Road, will occupy the back portion of the building that houses Jill's Barber Shop.
Curative Growth Founder Bryan Steward, a Springfield native, partnered with the Chesapeake Apothecary firm from Maryland – whose CEO, Seth Erlin, recently opened the Foundry in Weirton this summer. The Foundry was the first medical cannabis dispensary to open in the Northern Panhandle, said the West Virginia Office of Medical Cannabis.
The two teams have united to open three dispensaries; one in Fairmont, one in Morgantown and the Orchard Dispensary in Sunrise Summit – with the latter expected to open first.
"We started construction about three months ago at the beginning of October when we got our building permits straightened out," said Jacklyn Enlow, with Chesapeake Apothecary. "(The Orchard) should be opening in the next four to six weeks."
Steward had known the two entrepreneurs for over a year and had wanted to partner with them, but it was only after the opening of the Foundry that the Curative Growth group saw a need to partner with them.
"They wanted to work with us because they weren't as experienced in the cannabis industry," Enlow explained.
Curative Growth became a West Virginia corporation in 2018, shortly after lawmakers passed a bill in 2017 that legalized medical marijuana and created the West Virginia Medical Cannabis Act. Steward was granted permission to open his dispensaries, but was denied the ability to grow and process the plant.
As of Jan. 27, 2023, there are nine operational growers, six operational processors and 40 operational dispensaries in the Mountain State.
Enlow and Erlin used their expertise and established connections within Maryland – and now West Virginia – to ensure that all three new dispensaries would receive lab-tested products of the highest quality.
"We use about six of the different suppliers right now that we have relationships with; they're all willing to supply our new stores," Enlow said, with Morgantown being the hardest to supply due to the completion of the location.
Enlow added that while Steward and his partners, Rustin Nadjmabadi and John Martin, will continue to serve as board members and part owners of Curative Growth, Enlow and Erlin will conduct the "day-to-day operations."
"We are full-time cannabis people, between running our different cannabis licenses and doing consulting with groups like this," Enlow explained of the relationship.
The interior design for the Orchard Dispensary still needs its finishing touches. Erlin said having something like original stamping, old photographs, or even artifacts from apple and peach farms would highlight the importance of the town's history.
"Coming from rural southern Maryland ourselves, we want to come into the community as a small business the right way," Erlin said, adding, "Jobs can lead to careers."
Enlow shared that the plan is to staff six people per store and scale up to 12, and that the hours will depend on the need of the customers.
As far as feedback, Erlin said, "we are very happy with the support we've seen."
The collective has tossed the idea of holding a panel discussion to educate Hampshire County residents and answer their questions.
Erlin thought that a four-day week – most likely Wednesday through Saturday – would be an excellent place to start, but that the community would ultimately shape the Orchard's hours. The goal is to have 50-100 patients to be able to open four to six days a week with six employees, he said.
Those who wish to obtain a Medical Cannabis card must first visit one of the registered physicians and get a completed Physician's Certification for Qualified Patients form, complete an application and submit payment. Residents should expect a waiting period of 30-60 days to receive the status of denial or approval of their application.
The West Virginia Office of Medical Cannabis (OMC) is taking applications for residents with certain serious medical conditions such as PTSD, cancer, Crohn's disease, epilepsy, multiple sclerosis and more.
There are no registered physicians in Hampshire County currently. However, a complete list of providers can be found through the OMC website, omc.wv.gov, by clicking the "Patients" tab and clicking on the "find a registered physician here" link where their city, county and specialties organize approved physicians.
Registered physicians are also available via Telehealth on the OMC site.
Interested physicians who go through the training course may become eligible to be added to the list. Only registered physicians can submit a copy of the Completed Patient Certification form directly to the Office of Medical Cannabis.