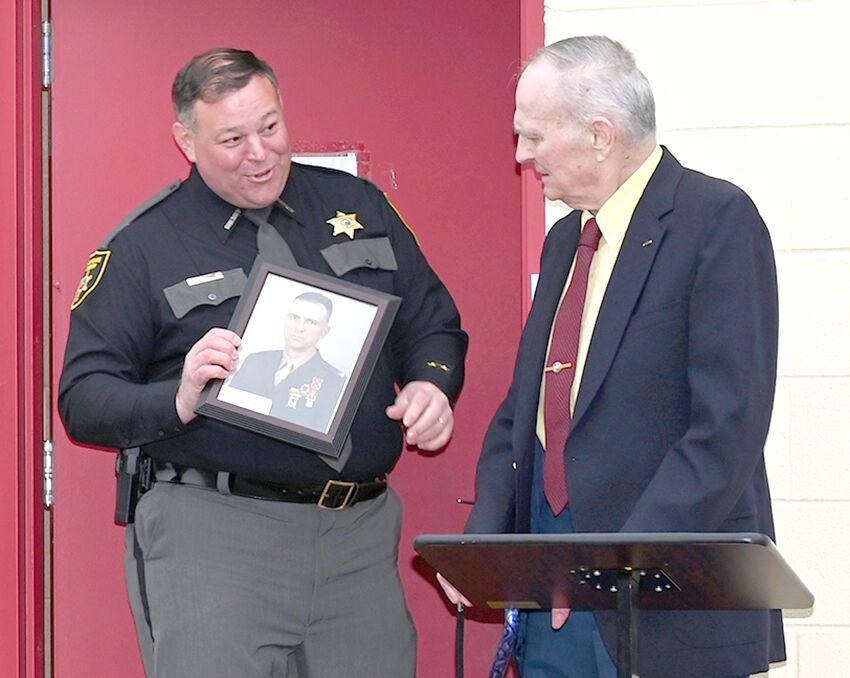 First, a war hero and then a champion for animals
David Gee was a Marine through and through. 
After he served his country as a tank commander in the Vietnam War, he served his adopted county, almost single-handedly creating Hampshire's animal control operation.
Just a year after he retired from animal control and 5 months after his wife, Peggy, passed on, Col. David Gee died July 2 in Winchester Medical Center. He had just turned 80. 
He brought the same "yes sir, no sir" approach to his animal control duties that he learned during active duty in the Corps, said County Commissioner Bob Hott. 
"He wasn't a real lovey-dovey, teddy bear-type guy, but he was who he was," said retired County Commissioner Steve Slonaker. "When you cut through the rough exterior he was a good natured man too. 
"It was hard to detect from time to time." 
Margie Shrewsbury, a longtime donor to the animal shelter, met Gee for the 1st time when they were paired to judge the county social studies fair. 
The colonel, she recalled, had 2 students in tears over a glaring error in their presentation on naval uniforms. 
But the 2nd time Shrewsbury met Gee, she saw a different man. He responded to her call about an injured pup that had been dropped near her house. 
"He was so gentle with that dog, putting him in the truck," she said. "It was total turnaround."
That was the nature of David Gee, Slonaker agreed.
"Col. Gee was a little rough around his edges — and he wouldn't be offended by that," Slonaker said. 
And then there's this, Hott and Slonaker both noted: 
"The colonel had more executive sessions with the County Commissioners than anyone else," Slonaker said. "People would get upset."
Gee became the animal control officer, first on a volunteer basis and then part-time. 
Even as a full-time officer, he earned a salary only in the low $20,000 range. 
And when the county needed an animal control facility, he leased the Commission his farm on Critton Owl Hollow Road as a shelter for $1 a year.
The expanse of the farm combined with a pet adoption program kept euthanasia to a minimum and expenses low, Hott said. 
That farm was what drew Gee to Hampshire County in the 1st place. 
"He was looking for a farm," Sheriff Nathan Sions said, "and found Hampshire County, and that's where they settled."
A farm in the country was a far cry from the battlefields of Vietnam. 
"Imagine yourself in a sealed-up 5-gallon bucket with people throwing rocks at it," he once told Slonaker. That was tank combat. 
"He was in the middle of some pretty horrific fights in a horrific warzone," Sions said.  
Gee was awarded a bronze star for his meritorious service. 
Sions surprised Col. Gee earlier this year when the new county animal shelter was named for Gee, presenting the colonel a framed portrait of Gee as a young Marine in uniform.
"There will be a lasting void in our hearts," Sions said, "but we need to remember him by the legacy he leaves with us." o