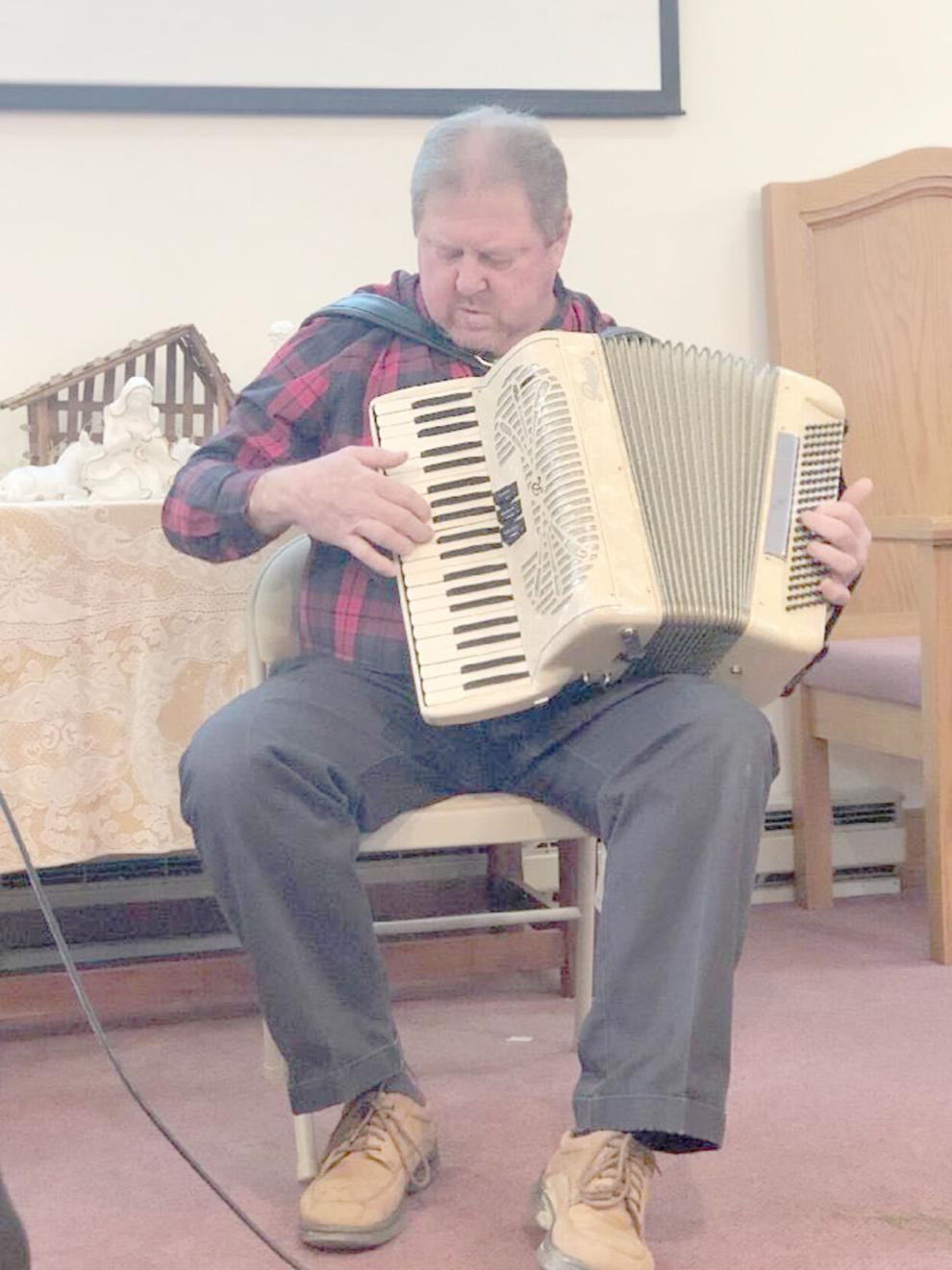 Covid hospitalizes Augusta's Jeff Veach
But that light is farther away for some, like the family of Jeff Veach, who has been battling the virus since January.
In late January, 55-year-old Tammy Veach contracted Covid. She was in the hospital for about a week, and then her family was hit again: her husband Jeff came down with the virus as well.
"At that time, when they were both in the hospital, it was such a blur," said Holly Bailey of Slanesville, Jeff and Tammy's daughter. "Mom was on the ventilator for 6 days, and then they put Dad on a ventilator, too."
Tammy was released form the hospital and is pretty much fully recovered at this point, save a bad day here and there, Holly said.
Jeff, though, is still fighting.
He was moved from Winchester to UVA in Charlottesville, which put him farther away from his family. This past weekend, Jeff was put back on the ventilator after being off of it, Holly said, but the doctors are seeing improvement.
"Before he was back on the vent, he was whispering and trying to mouth words," she described. "They say he's doing most of the work himself, so it's mainly just the oxygen."
She described her dad's journey so far as being a "whirlwind."
Last month, Jeff developed sepsis from a bedsore on his back, and Holly said the doctors have cited the infection as an additional hurdle in her dad's recovery.
"He's in a lot of pain from that," she admitted. "It feels like it's 1 step forward, and then 12 steps back."
She said she's been trying to stay positive, and is leaning into the power of prayer.
"We just thank the good Lord above," she said. "Without Him, (Dad) wouldn't be functioning. I believe that it's through the power of prayer that he's at where he is now."
There have been small improvements along the way, Holly said, and even though Jeff is at UVA (nearly 3 hours from here), she, her mom and her aunt Lisa take turns seeing him every weekend.
"At first, we were only allowed to visit for an hour," Holly recalled. "Since he's been moved to NICU, they let us stay a little longer."
Holly said that earlier on, when she visited her dad she had to dress head-to-toe in protective gear.
"I don't think he could recognize me," she said of the experience.
The journey has been an emotional one for Holly and her family, and she said when her dad initially contracted the virus, he said he didn't want to be a "burden."
"My dad's the kind of guy who would give the shirt off his back for you," she explained. "He's always been like that."
She said that since her parents got sick a few months ago, the community support has been wonderful.
"I've never realized what a great community we do have," she said with a smile. She recounted that when she was younger, her dad had a kidney transplant, and she remembered the community coming out in full force with a benefit dinner for him.
"I was young then, but it really was a lot," she remembered. "And now that I'm older, I can see that people care, still."
With more and more folks in the Mountain State getting vaccinated, Covid restrictions are lifting, but the Veach family are still recovering and fighting the virus.
Holly said that her mother had no underlying health issues, and barring her dad's kidney transplant, both Jeff and Tammy were in their mid-50s and in good health.
Right now, she said she's hoping her dad gets moved back to Winchester to be closer to his home in Augusta.
"When this all started, we knew it was a real thing," Holly said. "But until it happens to one of your loved ones, it's a whole different thing."