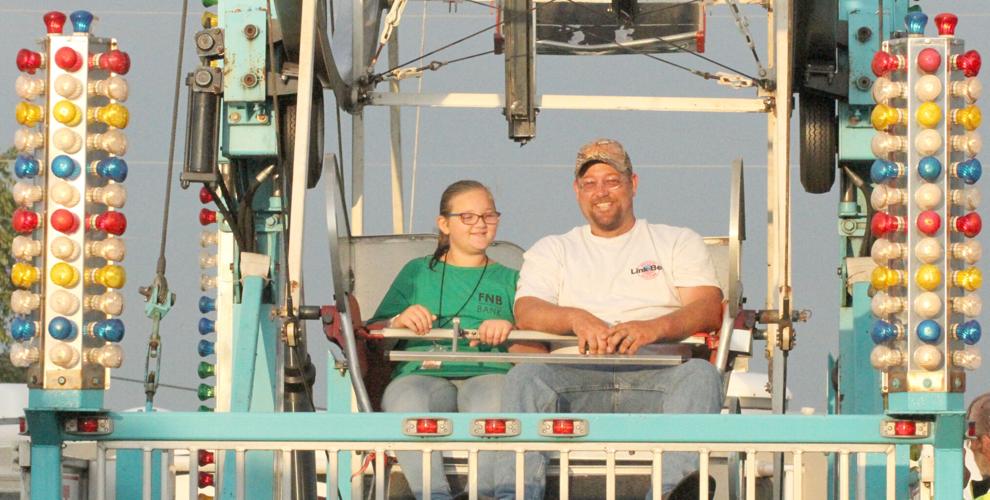 AUGUSTA — "We're going to have a fair," Duane "Punkin" Oates announced to the Hampshire County Fair Committee, as they met at the fairgrounds April 28.
As chair of the fair committee, Oates had consulted people both at the state level and in the county health department, and reported both had greenlighted the fair, though the state-level decision would not be official until 3 days later.
The Hampshire County Fair is scheduled for July 25-31, and should go as planned —"unless something else major happens," Oates said. 
There may be a few issues affecting the livestock exhibitors. The WVU Extension Service was holding a livestock meeting at Central Hampshire Park the evening the fair committee met.
Oates pointed out that all the fair committee can do is make sure the animal buildings are open and the lights are on. WVU sets rules for livestock exhibitors, at least for 4-H members.
Possibilities said to be under discussion included transporting animals to the fair for judging and home again the same day, or requiring exhibitors to come to the fairgrounds to tend to their animals rather than allowing camping on the grounds.
An issue worrying the Ruritan clubs putting on the fair was whether volunteers would be required to wear masks, since many are in their 60s and 70s and work in hot and crowded kitchens, especially in the snack bar.
Oates was assured by the county health department that masks would be a personal decision. He urged the Ruritans to be respectful of all decisions volunteers make, including whether they feel comfortable volunteering at all.
Concern was expressed about beauty pageant contestants crowding into a trailer to change, and Oates said they might make a decision on this later. Last year one possibility had been to have contestants compete in just one outfit, and change at home. 
Entertainment plans are firming up, with a tractor pull planned for Friday and the mud bog moving to Saturday. Five sponsors are being sought to contribute $500 each to cover the $2,500 cost of the tractor pull sled.
The Saturday mud bog will be scheduled from 3-8 p.m., since that is the day of the livestock sale, and buyers will be coming in with trucks and trailers to haul animals away after the sale concludes around 9 p.m.
People are demanding a parade, said Oates.
 "People want to see the community thrive again," he said.  
He is talking with a magician about performing on fair night, and later hoped a local group might volunteer to perform before the magic show.
It was agreed that admission passes would be sold this year, offering a full week of admission for $20. The committee has not yet decided how early to begin selling passes, but they will no longer be available once the fair begins.
County Commissioner Dave Cannon, a member of the Slanesville Ruritan Club, asked some questions about finances. Oates explained that fair profits are divided evenly between the Ruritan clubs who staged the fair — $2,000 each for 10 clubs last year, to be used for community service (such as scholarships for HHS graduates).
Oates also described measures taken to keep expenses low, including having Judy's Mobile Home Sales sponsor the car show and provide a trailer for a dressing room for the beauty pageants, rather than paying to exhibit their merchandise.
Mowing the fairgrounds, which used to cost $2,500 a year, and is now done by the county parks and recreation department, in return for use of the soccer fields.
Other decisions made included asking Gary and Linda Riggleman to work on collecting payment from sponsors with signs posted on the fairgrounds fence, with Oates noting that the fair should be charging an annual fee, since the signs were free advertising not just to fairgoers, but to soccer game audiences, which can be so large "you'd think it was fair week."