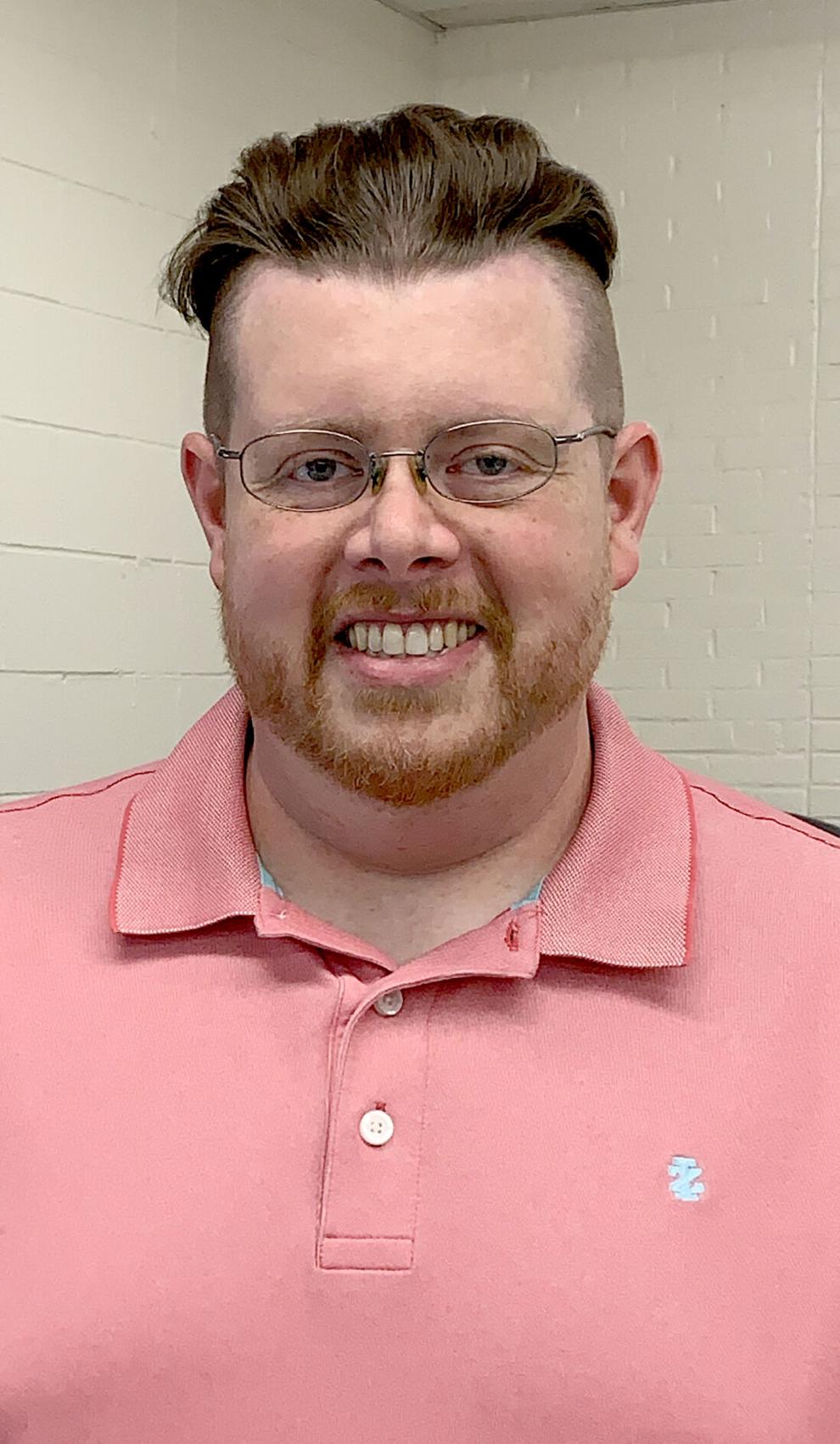 Feazell aims to bridge academic, emotional gaps at HHS
After the resignation of Mike Dufrene in the spring, Feazell threw his hat into the ring, vying for the role of principal.
And a couple weeks ago, he stepped into the position, and has hit the ground running with his new administrative staff.
"We've got a lot to do, especially coming back from this Covid year," Feazell said. "We're going to have kids in the building that haven't been here in 2 years. Our seniors were sophomores when they walked out."
That transition back into full, in-person learning is at the top of Feazell's list of concerns, he said.
"It's an undertaking. We've got a lot to deal with," he added. "Like not just students' academic needs, but social and emotional needs as well."
The new man in charge is focused on bridging the gap between students who may have suffered with the constant shifting that occurred during last school year.
Virtual learning is hard, he noted, and last year, students didn't really have a choice.
"We have so many kids who didn't pass their classes," he said. "We had so many kids forced to do it, so they didn't get the grades they're used to getting and they didn't get those skills."
That's his plan for the upcoming year: help the students who struggled that year to catch up, while also allowing students who thrived last year to keep growing. Feazell said that administration has been working with Potomac State to see what other kinds of classes they can offer for the upper-level HHS students.
When he was assistant principal, Feazell had a CTE focus, and he has a new person taking over that role: former Pro-Start teacher Julie Landis.
With Landis and the other new face on the administration, Christy Stump, Feazell said he's "excited" to see what the new year brings.
With the Covid-sized cloud not quite passed yet, the school will still be doubling down on cleaning practices and making masks in classrooms voluntary, yet mandatory for those on the school bus.
 The school will be working closely with the school board and the health department to maintain the safest route for students and staff, but right now, the 2021-22 school year is shaping up to be almost back to "normal."
The old "normal," not last year's "new normal."
"I'm excited," Feazell said about his new role. "There's a big transition in front of us for everyone."
To help with that transition, the high school will be holding its back-to-school open house on Thursday, Aug. 19 from 5 p.m. until 7 p.m.
From 5-6 p.m., the open house will focus on preparing the freshmen for their 1st year as Trojans, and the remainder of the evening will be focused on the rest of the HHS student body.
Feazell added that at the open house, students will receive their schedules as well as the opportunity to pick up schedule-change request forms, and if they're accompanied by their parents, they can sign and submit the forms right there that night.
And don't worry if you can't make it to the open house: Feazell said the 1st day of school would allow for students to get acclimated with HHS and their administration, too.