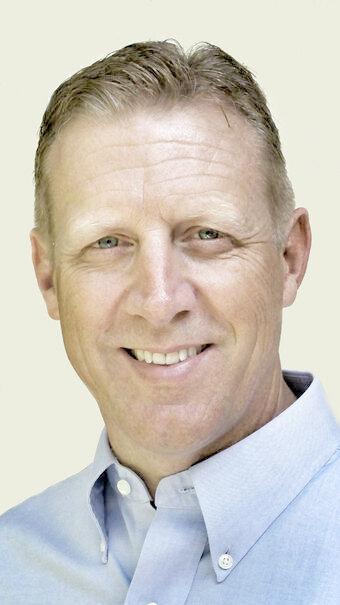 CHARLESTON — Judge Carter Williams has been charged with violating the rules of judicial conduct in the aftermath of a traffic stop in Moorefield this summer.
Williams was stopped when Moorefield Police Officer Deavonta Johnson saw him with a cellphone in his hand behind the wheel on July 11.
Before the evening was over:
• Williams' driver's license was revealed to be 3 months expired.
• The judge called Johnson's supervisor during the stop and more than once referred to Johnson, an African-American, as "your boy."
• He launched a tirade about police being on their cellphones while behind the wheel.
• He later called Moorefield's police chief and mayor along with fellow judge Charles Carl.
Details of the stop — and allegations of prior run-ins with law enforcement — were outlined in a complaint issued by the state's Judicial Investigation Commission on Oct. 25.
The state's Judicial Hearing Board will consider the charges after the turn of the year. If the board finds any of the charges valid, it will make recommendations for disciplinary actions to the State Supreme Court. Consequences can include reprimands, fines or unpaid suspension for up to a year.
During the stop, Johnson said Williams was holding a cellphone in his right hand near the steering wheel while driving. Williams said he had just retrieved his cellphone from under his seat after dropping it, but Johnson said Williams was talking on the phone.
"Respondent immediately identified himself as 'Judge Williams,'" the Judicial Investigation Committee's filing states. "From the outset, respondent acted in a manner unbecoming a judicial officer.
"Judge Williams asked in an angry tone why he had been stopped. Officer Johnson explained it was because respondent had a cellphone in his hand. Judge Williams stated that he lost his cellphone and had just pulled it up from under the seat when he was stopped."
Johnson then asked Williams why he was yelling and twice asked to see Williams' license, registration and insurance.
"Respondent said he did nothing wrong," the filing states, noting Johnson asked a third time for Williams' information. "I'm not going to give you my license and registration."
Williams later acknowledged Johnson had reasonable suspicion to pull him over.
"And you all aren't ever on yours?" Williams asked Johnson. "I drive by a lot of times and you all are on yours. You're never on yours, right? … Let me tell you something, you all are on yours."
Williams finally gave Johnson his license, registration and insurance, still "irritated" that he was pulled over "for no reason." He also told the officer to give him a ticket so he could take it to municipal court and go to trial.
"Its ridiculous what you're doing," Williams told Johnson. "It's ridiculous."
Johnson asked Williams what was ridiculous.
"'Cause you all have yours in your hands," he replied. "I've seen it many times. You all have yours and you don't get pulled over. Don't tell me it's on official business. I hear your cases every day in court. … Give me a ticket. I am really irritated about this whole … give me a ticket.
"You just pulled me over for no reason. Pulled me over for no reason. Give me a ticket."
Johnson then discovered Williams' license had expired about 3 months prior on his 55th birthday.
Meanwhile, Williams called off-duty Moorefield Police Lt. Melody Burrows.
"Your boy pulled me over for being on my cellphone and I wasn't on my cellphone!" he told Burrows before detailing his side of the story.
Burrows testified that she believed Williams called to stop the issuance of the ticket. Burrows did tell Johnson not to issue Williams a ticket. She also testified that Williams called Johnson, who is Black, "your boy" repeatedly during the call.
Johnson returned to Williams' car and told him he wasn't giving him a ticket.
"You can write me a ticket or not," Williams said. "I don't care. I'll take it up to town and we'll go to trial, buddy. That's fine with me, and I'll tell you what. The next time I see any of you on the phone I am stopping you right there and calling the State Police. Any of you. … I've seen this crap enough, and I'm tired of it."
Williams then grabbed his license, registration and insurance out of Johnson's hand before leaving without waiting for Johnson to release him.
Later that evening, Williams called Moorefield Police Chief Stephen Riggleman on his cellphone, again saying he had "just had words with one of your boys" before telling his version of the story. He also told the chief he was tired of being disrespected, that he planned to call the State Police if he sees officers on their phones and that he could call the chief anytime he wanted. Riggleman told Williams not to call when he was home with his family before Williams hung up on the chief.
Also that evening, Williams called former Moorefield Police Chief Steve Reckart at home. The judge was critical of the Moorefield Police Department and Johnson. He also hinted that he might treat future cases involving the department differently.
Williams then called Burrows again, saying he was "sick and tired of Moorefield PD running around like a bunch of thugs, harassing innocent, hard-working people" and questioning whether "my boy" should even have a job in light of a May 2020 felony charge of wanton endangerment that later was dismissed without prejudice.
Williams also called fellow Circuit Judge Charles Carl that evening. Carl testified that Williams was "really intent on proving himself right."
At 10 p.m. that evening, Williams visited Moorefield Mayor Carol Zuber's home. During the 45-minute conversation, Williams said he wanted to file a complaint against Johnson and complained about the Moorefield PD and Johnson. He told her Johnson had pulled him over previously for running a stop sign but did not issue a ticket then either.
When the mayor said she'd look at Johnson's body cam video the next day, Williams hung his head and disclosed that he had been an "a**" during the stop.
The next day, Hardy County Prosecutor Lucas See watched the stop video as well. Unsure of how to proceed, See contacted retired Circuit Judge Donald Cookman, who previously served as chairman of the Judicial Investigation Commission.
Cookman told See to gather information, take it to Judge Carl and to contact the Office of Disciplinary Counsel to report the incident. After Williams talked to Carl and See, Williams said he wanted to report the incident himself. He did that on July 15.
Riggleman prepared a ticket charging Williams with improper use of a cellphone and driving without a valid license. He negotiated a plea deal with See to plead no contest to the driving without a valid license charge. In exchange, the cellphone charge would be dismissed without prejudice. Williams was ordered to pay $30 and court costs.
The 24-page complaint also details other traffic stops involving Williams for expired registration and failure to wear a seatbelt. He wasn't given a ticket during any of those stops, and the officers reported Williams' demeanor was fine during those stops. It also says he was pulled over 3 different traffic violations from April to July of this year.
The commission's formal statement of charges says probable cause exists to formally charge Williams with the violations of the Code of Judicial Conduct and that formal discipline is appropriate.
The Judicial Disciplinary Committee filed a judicial ethics complaint against Williams on July 15, and he called the JDC the same day to verbally report his conduct. The Judicial Investigation Commission filed its report July 30 seeking, in part, Williams' suspension without pay pending the outcome of the disciplinary matter.
The Supreme Court deferred ruling on the suspension without pay in an Aug. 3 order that also stated Williams agreed to no longer preside over criminal cases in Hardy County and is prohibited from hearing any matter involving the Moorefield Police Department and/or its officers during the pendency of the proceedings.
A Sept. 30 Supreme Court order found probable cause and ordered the matter remanded to the Judicial Inquiry Commission. That order led to the formal statement of charges being filed late last month.
Williams was elected to an 8-year term on the 22nd Judicial Circuit in 2016.
The West Virginia Record contributed to this report.