Romney woman's search and rescue expertise crucial in discovery
LOST RIVER – A pair of brown Merrell hiking boots, a backpack, a headlamp, 2 bottles of water and a fiberglass sharp tip pole.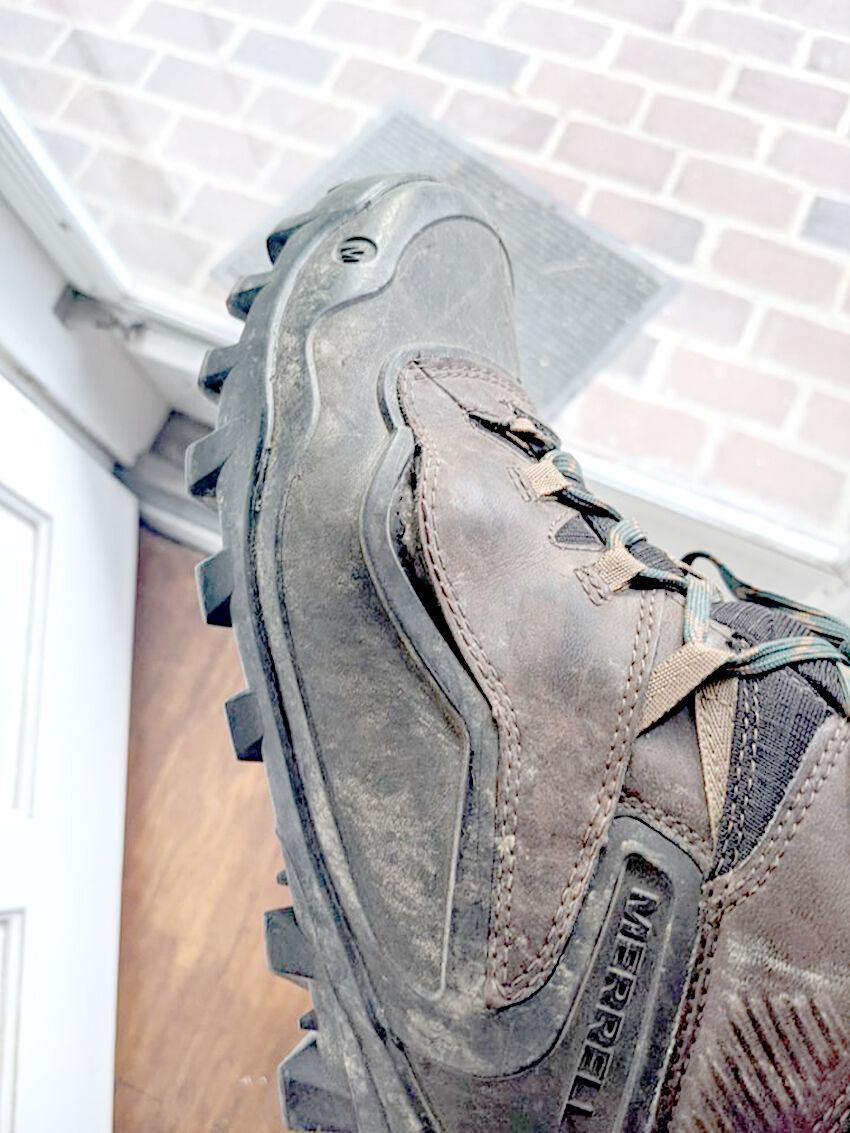 That's the search-and-rescue attire of Romney's Sharice Mays. The Hampshire County native was part of a small group that found Lost River hiker Matt Wilson alive earlier this month after he was lost for over 5 days.
Mays's keen search and rescue tactics were essential in discovering the missing trekker.
"You are our hero," praised Matt Wilson's grandmother Linda Johnston — although Mays won't give herself that label.
Matt goes missing
On July 6, a Tuesday, Wilson, a graduate of Moorefield High School went missing.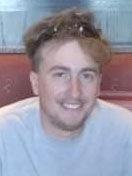 Three days later, Matt's mother Kristy See officially reported her 21-year-old son as missing.
In addition, See posted a plea on Facebook asking volunteers to help find her son. Kristy's friend and former colleague Sharice Mays saw the posting and didn't hesitate to respond.
Immediately following work on Friday, Mays fired up her blue hybrid hatchback and headed toward Lost River State Park with search gear in tow.
Mays had an inexactstarting point to begin her quest as Wilson's truck was found on Howards Lick earlier that day. Unfortunately, the discovery of the truck failed to provide any clues to the whereabouts of the missing Moorefield native.
The search on Friday ended empty handed, but there was optimism heading into Saturday.
"After 24 hours, I'm sure the cavalry will show up," assumed Mays.
The Saturday search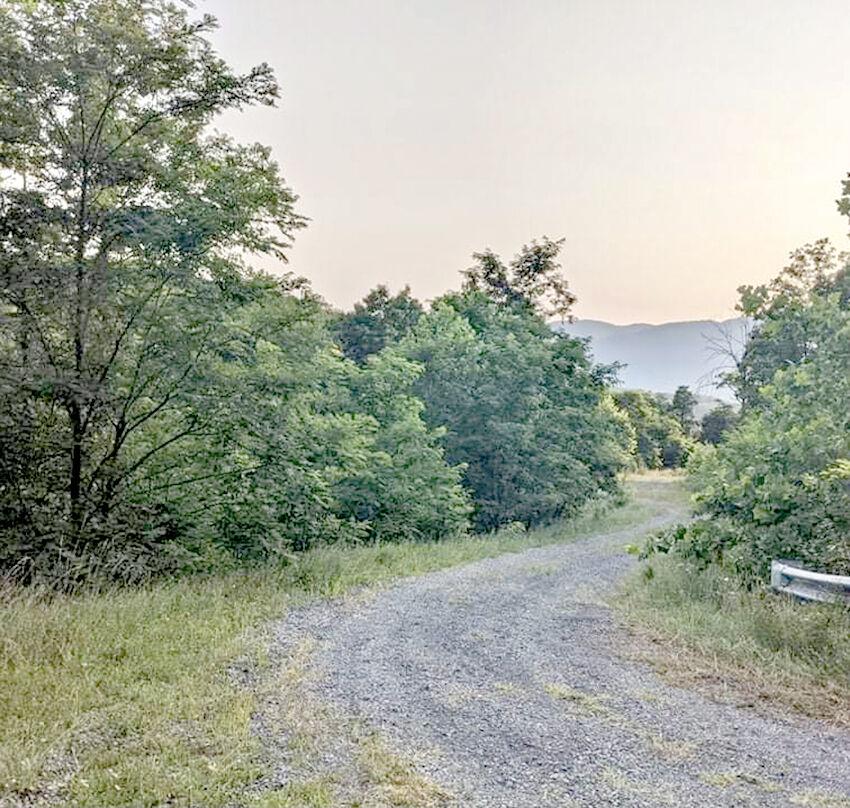 See had filed the missing persons report around noon on Friday. The group of rescuers believed that 24 hours needed to pass before for local authorities would dispatch a search-and-rescue team.
Volunteers reconvened on Saturday morning along Lost River State Park Road to renew their hunt. Hour after hour ticked by without sign of Matt or the local authorities.
Without the help of law enforcement, the burden of the search was now on the shoulders of family and friends, consisting of green volunteers.
"You had people that weren't hikers at all, that don't know search and rescue which can make things that much worse," explained Mays.
Luckily for the search party, Mays had search-and-rescue experience.
Mays's background
Mays's proficiency in search-and-rescue tactics proved invaluable to the group, a product of her hiking passion as a youth and her college days in Morgantown.
The 37-year-old Hampshire High graduate has loved hiking since the days of growing up on a farm in Purgitsville, unearthing unique rocks to collect and enjoy.
At WVU, Mays majored in psychology. During her down time, she was trained on proper search-and-rescue techniques as a 2-year member of the Wilderness Search and Rescue Squad.
Typically, hikes are a way for Mays to relax. She has explored iconic landscapes including Yellowstone, Scotland and Iceland. 
The scenic landscape near Lost River State Park is striking, but combing through ferns, sticks, leaves and overgrowth for clues is anything but relaxing.
Even though Lost River is in the same county as Mays's employer, surprisingly, the park is not one of Mays's go-to hiking spots. The lack of familiarity didn't alter her sense of direction on how she should pursue this rescue.
"I am familiar with how to navigate in the woods, which is super important," Mays noted. "I don't have a problem going down a bank or to go off trail."
Although generous volunteers have good intentions of helping search-and-rescue efforts, Mays noted there are some challenges using inexperienced teams.
"They are hesitant to go off trail," she mentioned. "If the missing person was on the trail or on the road, we would have already found them."
With the odds stacked against this unproven search party, the rugged mountainside terrain combined with blazing summer heat multiplied the complications of this operation.
Mays called the biggest concerns dehydration and exhaustion.
As the sun started to lower in the west on Saturday evening, the situation looked grim.
Mays said she feared the worse.
"I hate to admit this, but it was so incredibly hot, that I was searching more for a smell than a person," Mays said with a wince.
The Saturday search ended without any answers, but the group of good Samaritans refused to quit.
"Jesus, please help us," prayed Kristy See, hoping to find her son alive.
Sunday miracle
The hodgepodge group of volunteers — including a bloodhound — congregated on Sunday morning to comb the woods for any sign of Matt.
With cooler temperatures, the search on Sunday was a bit easier, however, mental fatigue and physical exhaustion loomed large over the party.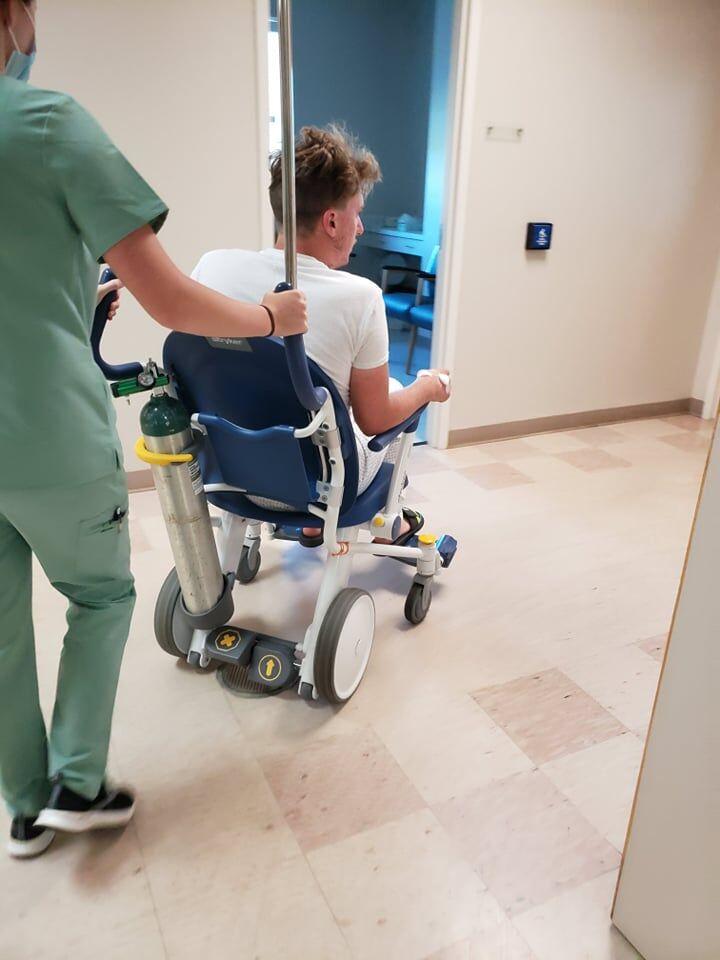 Small groups rummaged through tree limbs, shallow creek beds and large bushes up and down Lost River State Park Road.
As morning turned to afternoon, a group of 10 stumbled into an area with signs of human life.
At 2:25 p.m. the group spotted Matt alive, albeit delirious and disheveled.
"They formed a line from top to bottom," See said about how the group brought Matt up the mountain and to safety.
"God's saving grace, his will to survive and a family never willing to give up is what brought him out," she said.
Mays was also shocked that Matt was found alive after being missing for 5 days.
"It was a miracle to find him," Mays said. "It had been so many days and with temperatures over 90-degrees, it was just amazing."
When the search party contacted 911, the intense mixture of disbelief and overwhelming joy filled the air as an ambulance arrived and rushed Matt to the hospital.
"He was severely dehydrated with mostly surface wounds, scratches and bites," See confirmed. "However, his feet took the brunt of it and we are nursing them back to health. Everything considered, he is doing amazing."
Flaws in the system
Although Mays was not in the group that spotted Matt on Sunday, she played a vital role in finding him.
 "She just showed up and started looking with us," See said. "She is very knowledgeable in efforts of searching and she did so out of the kindness of her heart."
Mays said simply, "We are lucky that this search didn't become a circus — people getting hurt, snake bit, lost and everything else."
Mays alluded to the weaknesses of a search party with friends and family involved.
She pointed out that loved ones are mentally unprepared to discover a dead body, and every search has a chance of that happening.
"That's not the way it's ever supposed to be," she asserted. "I know it was joy and emotion, but it could've been awful to watch if it went the other way."
She pointed out there is 1 incredibly helpful tool that should have been used early in the search process: a drone.
"From what I understand, authorities in Hardy County have a drone," said Mays. "I can't fathom why they didn't put a drone up in the air."
As for right now, the overwhelming joy of finding Matt after 5 days still seems surreal.
"We would have stormed the gates of hell to bring him back," Kristy See asserted.