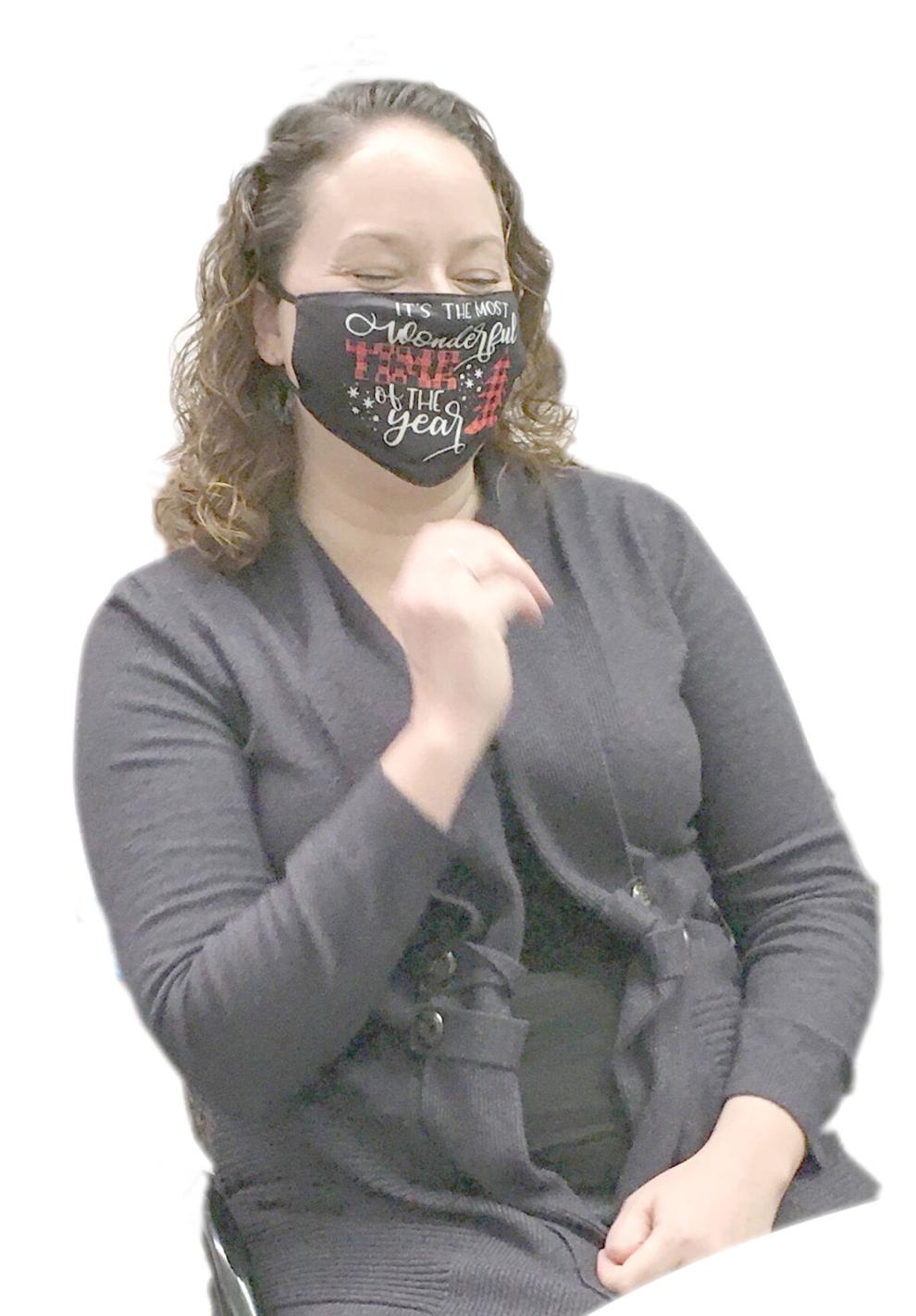 Health Director has tirelessly led pandemic fight
"Prior to March we had regular conference calls with the state and Covid was kind of on the radar," she recalls. "It went full force in March. It became almost daily conference calls and we really hit the ground running."
Conditions deteriorated so fast that Gov. Jim Justice called off school on Friday, March 15 — 5 years almost to the day after Shoemaker was hired to run the Hampshire County Health Department.
"Happy 5-year anniversary," she quipped earlier this month.
Stephanie Shoemaker has led her staff — and the entire county — through the worst health crisis of the last 100 years. With calm resolve she has tracked the disease's spread, lobbied time and again for mask-wearing and social-distancing, and put a network of resources to work to combat the virus that has killed more than a score of Hampshire residents.
Now she's heading a battalion of staff and volunteers vaccinating the most fragile and exposed against Covid-19, something she's eager to tackle.
"We're starting to get into our wheelhouse with immunizations and vaccinations," she said. "That's more what we're prepared for."
The pandemic's quick rise in late winter and early spring might feel like it caught everyone off guard, but don't be fooled. Shoemaker had been laying the groundwork for years.
"That's part of the Health Department's job, to plan for pandemics and diseases," she explained. "There were some things that we did prepare for that proved to be very helpful in this pandemic."
Regular meetings with the county's office of Homeland Security and Emergency Management and Hampshire's first responders formed partnerships.
"We knew who to go to for what," she said. "That has been very helpful."
But whatever level of planning happened, the pandemic's spread "was our worst nightmare, for sure," Shoemaker said. "Whoever saw it? I did not."
In fact, she said, "I think I was even naïve enough to think we'll give this a few months. I would have never guessed we'd be dragging on this long."
Ten months later, everyone knows the lay of the land. Masks and social distancing are the norm, if not universal. Schools are struggling to keep educating students, mostly from afar.
And people are lining up for the 2 vaccines being administered.
"I'm just waiting for this vaccine to work its way through," Shoemaker said. "We're still shooting for the general population by March."
But, she cautions, "Everything's changing day by day."
Ten months of pandemic have taken their toll here. That includes for Shoemaker and healthcare workers around the county as well as those who have contracted the virus.
"It's 24/7. It really is," she said.
And, "It's the same way for the staff — daylight to sunset. People have your home phone number and call you in the evening."
Everyone in healthcare, she says, has been working 12-hour days. Everyone is fatigued.
Long hours have taken their toll on family life for this mom of 2.
"My daughter is 9 and she begs, 'Mom, can you take a day off?' She wants to do this, go shopping, see the grandparents."
On one level, Shoemaker said, her children understand that seeing the grandparents isn't possible right now. But once the vaccine has done its job? 
"Every weekend we're going to be traveling, visiting family."
What keeps Shoemaker going, she says, is her commitment to the staff and to the job.
"I took this on for better or for worse," she said. "We're seeing it through," extending credit to a hardworking staff that has each other's back.
Leading the fight against a pandemic is a far cry from the first stops in the career of this graduate of WVU (psychology bachelor's) and Kentucky (health administration master's).
She came to the Hampshire County Health Department from the human resources office at ATK. Her only experience in healthcare before that was a stint at Heartland nursing home in Mineral County. Heartland has had one of the most deadly Covid-19 outbreaks in the state.
"I just feel awful for them," she said.
But she's optimistic about what lies ahead.
"I'm really hopeful the vaccine is going to work and by summer we can be getting past this," Shoemaker said.
She sees masks and some distancing as part of the new normal, but she longs for the day when people will socialize again.
"I'd like to be able to see some people get together again," she said. "That's all I want — people to get together again."