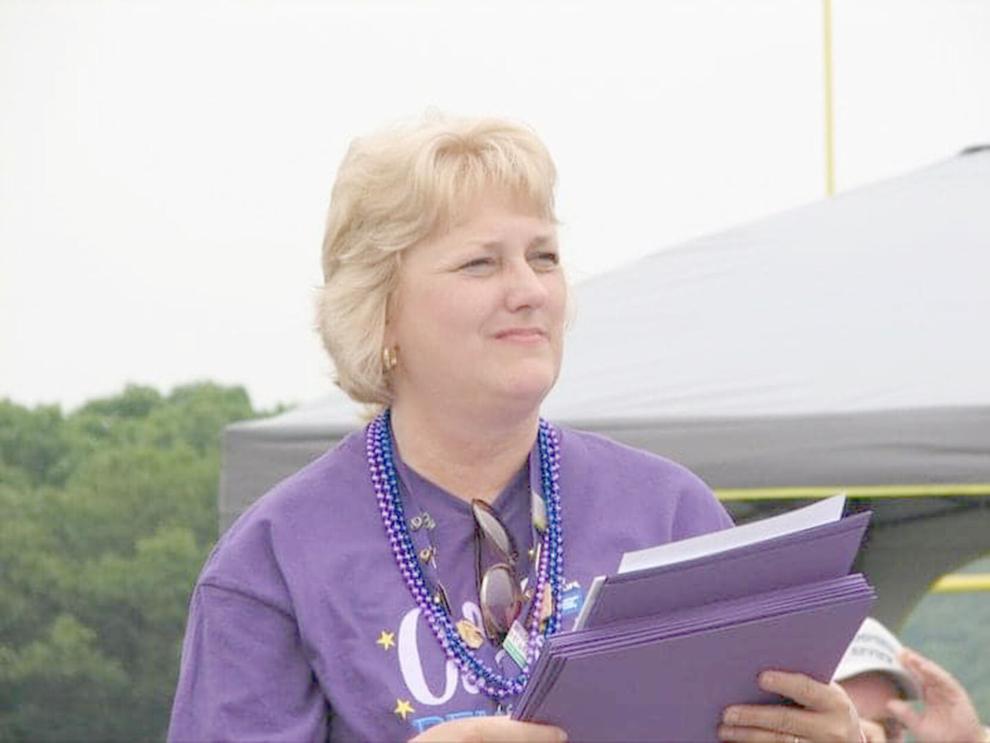 SUSAN GRADY, 1956-2021
Susan Grady's legacy lives on in her passion for cancer research
"Be a flamingo in a flock of pigeons," she'd say.
In her life, Susan certainly stood out from the pigeons; she was a flamingo who, as her sister Patty Wygal described, was "brave, fierce, brilliant."
Susan wore many hats throughout her life:
She was valedictorian of her Hampshire High School graduating class.
She obtained 3 degrees after graduating high school: an associate's degree form Allegany College of Maryland, a B.S. from Frostburg State and a masters in Adult Education from Marshall.
She worked for Hampshire County Schools as an accountant, and then about 15 years later, as personnel director.
She coordinated adult education at the Potomac Highlands Jail.
One of her most identifiable hats, however, was that of a Relay for Life trailblazer here in the county.
 "She actually formed the 1st walk in Hampshire County for Relay for Life," Patty recalled. "Two years later, then I was diagnosed."
Being cancer survivors was something the sisters had in common, and they never missed a Relay.
Susan and Patty, her older sister by 9 years, have been leading the county's efforts for the American Cancer Society's Relay ever since that 1st fundraiser 20 years ago, up until Susan's passing last Wednesday.
Patty said that her sister's passion and drive was always evident when it came to raising money for cancer research.
"It was one of our passions, and a way to give back," Patty said. "If there's any good part about cancer, it made us determined to help others. Relay doesn't just help 1 person. The research helps everyone."
Since the county's 1st Relay 2 decades ago, the community has raised over $1 million for cancer research.
 Susan's legacy is her leadership in the community. Her older sister said that even though Susan was younger, she served as an inspiration for her and for many.
"She was my baby sister, but she was a guiding light in my life," Patty said. "We always went to all of the (Relay) events and dinners together."
Sisters, cancer survivors and an unbreakable, dynamic Relay duo, Patty said her sister's passing would leave a "big void."
"She was always a leader," Patty said. "She was always determined."
While her passion for cancer research was unparalleled, Susan was also a dedicated mother of 2 and a grandmother of 1. Her sister said that her family was the "most important thing in her life," and that they were a close-knit group. 
After the news of her passing, the Hampshire County Relay for Life page overflowed with photos of Susan at various Relay events here, wearing a purple t-shirt and a wide smile in nearly all of them.
Pictures may be worth a thousand words, but the words to describe Susan are best summed up in just 3:
"Brave, fierce, brilliant."