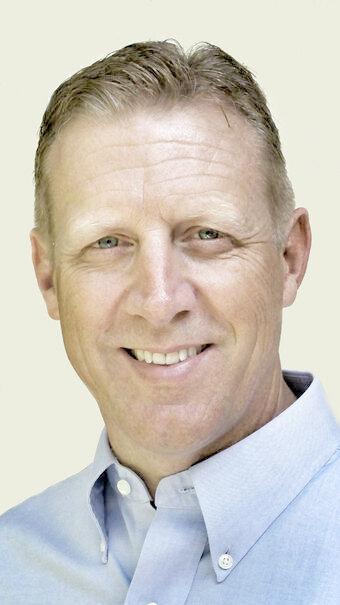 Williams lays out 10 defenses against misconduct charges
Williams' statement on the event was filed with the State Supreme Court last week as his official response to the 11 charges of official misconduct filed by the Judicial Investigation Commission against the 22nd Circuit judge in late October.
Williams was stopped on July 11 by Moorefield Police Officer Deavonta Johnson, who said he observed Williams with a cellphone in his hand while behind the wheel.
Their interaction was captured on the officer's body camera. During and after the call, Williams called or talked face to face with the Moorefield officer in charge that night, Moorefield's police chief and former police chief, Moorefield's mayor and Chief Judge Charles Carl.
"Judge Williams has admitted at all times since the encounter that he was agitated, frustrated, upset, impatient, and worried about his daughters who were then at his residence awaiting his arrival at the time of the traffic stop, and he was rude, impatient, and abrasive during the encounter — and nothing more," the response acknowledged midway through.
But, Williams argues in his 1st of 10 defenses, his actions were not abuse of his office. Instead, he said the follow-up conversations were "all in an attempt to simply explain that he was not using his cellphone in violation of (state) statute."
His other 9 defenses contend, in order:
• He was not using the cellphone when stopped;
• He had rights as a citizen to "challenge and communicate his objections in a non-obstructive way" to the officer, rights that had nothing to do with his judicial office;
• West Virginia's code of judicial conduct is "inferior" to the rights he exerted that night;
• He willingly gave up hearing cases involving Moorefield police and reported himself to the Judicial Disciplinary Counsel 5 days later;
• He fully cooperated with the Judicial Investigation Commission's inquiry;
• His words "did not demonstrate any animus or discriminatory or racial belief, intent, or state of mind, whatsoever" and that charges of racial bias are "scandalous and burdensome;"
• He has no prior disciplinary history;
• He adhered to the code of conduct at all times; and
• If he did violate the rules of conduct, "there are personal and clinical, medical and mental health issues, facts, and circumstances, established by credible evidence, then existing, which explain and serve as mitigation for his conduct."
The 14-page document then goes on to respond to the charges paragraph by paragraph. The response, filled by attorney Mike Benninger of Morgantown, uses the word "admits" 14 times and the phrase "generally admits" 8 more.
But Williams denied 10 of the 11 charges' main statements of assertion.
His case goes before the Judicial Hearing Board at 9:30 a.m. Feb. 23 at Martinsburg's Berkeley County Judicial Center.
He technically admitted to the 11th charge — that the Judicial Investigation Commission found "probable cause to believe" that Williams engaged in a pattern and practice of using his public office for private gain and violating state traffic laws.
But, Benninger explained Tuesday morning, Williams was only acknowledging the obvious.
"We are admitting that the commission made that finding, not that the finding is correct," he said. 
Charge 11 claims that Williams continued to drive his car after being notified his license had expired. It also cites 3 different traffic stops in Hardy County between April and June.
Benninger said Williams denied specific claims in Charge 11 and also denied the aggravating factors cited, while admitting the mitigating factors.
Williams could be suspended without pay and even lose his law license.
Hearing the case will be a 9-member board that consists of 3 circuit judges, a senior status judge, a family court judge, a magistrate and 3 public members, all appointed by the State Supreme Court.
The Judicial Hearing Board, the Judicial Investigation Commission and the Office of Disciplinary Counsel, which will present the case against Williams on Feb. 23, are separate parts of the State Supreme Court's oversight of judicial and legal affairs in West Virginia.
The hearing board will decide findings of fact and interpret the law, but at the end of the day it can only make recommendations to the State Supreme Court on disciplinary action if it upholds any of the charges.