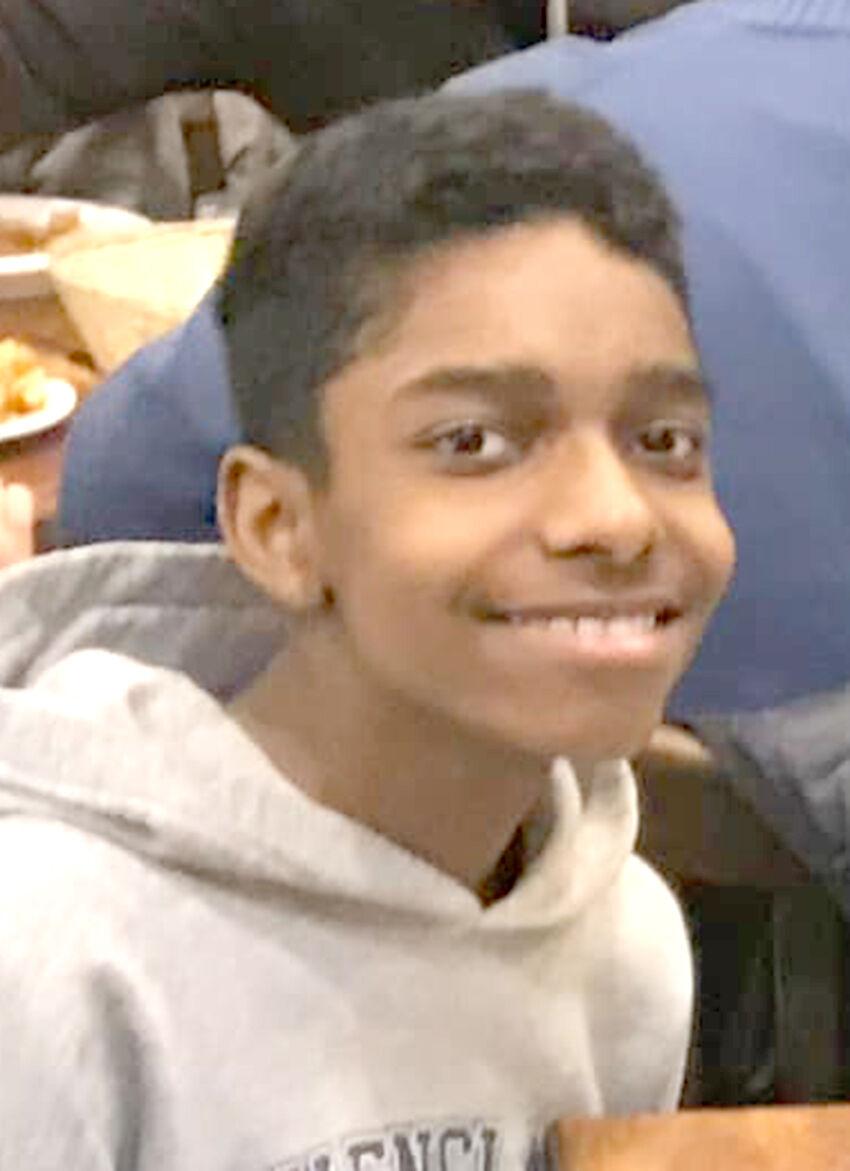 Authorities update case with juvenile suspect 
When Johnny's body was discovered July 18 in a shallow grave in a hard-to-reach wooded area near where he was staying, the Hampshire County Sheriff's Office said a suspect had been identified and a 16-year-old relative of Johnny's had been charged with burglary, but did not link the 2.
On Monday, Sheriff Nathan Sions said the male juvenile initially charged with "unrelated crimes" was later charged with the murder.
"Newly elected Prosecutor Rebecca Miller is moving the case forward," Sions said. "This was an isolated incident and there is no reason to believe any further danger exists in this immediate area related to this crime."
He said no further information can be released on the case because the defendant is a juvenile.
Johnny's adoptive father, Angel Jaquez, confirmed in an interview with local television in Hartford, Conn. in late July that a relative was involved.
"It's a family-related person so you have to balance your emotions and things and maybe not — it's hard," he told WFSB, a CBS affiliate.
Reporting in Hartford-area media said his adoptive parents, Angel and Janis Jaquez, sent him to Hampshire County as the Covid-19 pandemic spread because so many members of Johnny's family in Connecticut work in healthcare.
Johnny arrived here in March to stay with his aunt, a high school teacher, and her 6 children, another aunt, Elizabeth Adams, told the Hartford Courant. Johnny studied remotely from here to graduate 8th grade from King Philip Middle School in West Hartford last spring.
He was reported missing early on July 12 after he was last seen the night before.
Nearly a week after the 5-foot-6, 92-pounder disappeared from the Golden Acres home where he was staying, his remains were found nearby.
Golden Acres lies east of Augusta and north of U.S. 50 off North River Road.
The state's chief medical examiner said the teen died of a single gunshot wound to his head and ruled the case a homicide.
Johnny was memorialized as remarkable youngster. He studied Chinese for 3 years. He had traveled to Italy, Sweden, Peru, Colombia, Spain, France and England.
He loved basketball, playing on a championship rec league team a year ago, and harboring hopes of playing sports at Hall High School in West Hartford, which he would have started at in the fall.
The teen had spent much of his early childhood in foster homes, relatives told the Hartford newspaper. The Jaquezes adopted him before he reached school age.
"He was so loving," a cousin, Evan Adams said. "Other than eating, he loved to laugh."
Further comment on the case from Sions or Miller is unlikely because West Virginia law goes to great lengths to protect the identities of juveniles.
Miller's office has made no statement on the case and neither did her predecessor, Betsy K. Plumer, who left office Jan. 1 after deciding not to pursue election. Plumer was appointed prosecutor in September 2017.
Details could emerge if the circuit court rules that the teen can be tried as an adult.
Angel Jaquez said in August that he thought the possibility existed of moving the case out of the juvenile justice system because "the crime was so gruesome," but offered no further details.