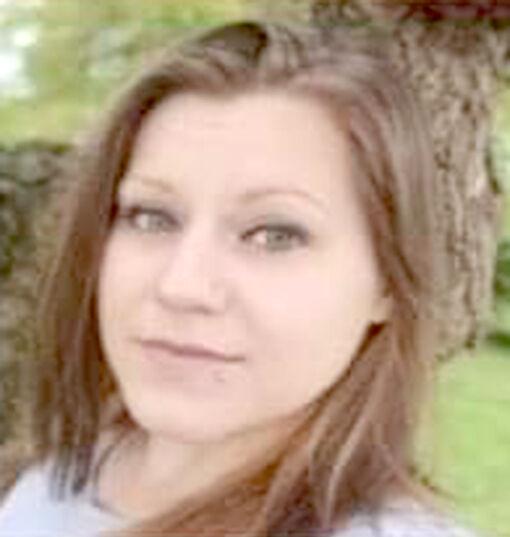 Nearly 3 months after she disappeared, Cassie's parents are still searching
The Augusta woman and her ex-husband have been searching since mid-March for 24-year-old Cassie Sheetz. They have only questions and frustrations for their efforts.
"We want her found," Cassie's dad Larry Black says. "Not knowing is one of the worst feelings ever."
The West Virginia State Police said they have done all they can to try to find the missing woman.
"We've searched for days and days and days, both on foot and in water, with cadaver dogs and bloodhounds," said Sgt. A.D. Teter of the Pocahontas County detachment.
"We got nothing."
By all accounts, Sheetz went up Spruce Knob on March 11 with 2 men, 30-year-old Grant Sager and 23-year-old James Brill Jr. Sheetz and her 3 children were living with Sager in Wardensville. Brill is from Wardensville also.
The 3 were recorded by surveillance cameras at a gas station in Riverton around 2 p.m. that Thursday. Riverton sits on Route 28 about halfway between Seneca Rocks and Spruce Knob, in the Monongahela National Forest.
That's the last time Cassie Sheetz was seen by anyone other than Sager and Brill.
The trio apparently drove to the top of Sprue Knob, the highest point in West Virginia, reaching the summit around midnight. Snow and ice covered the ground, but March 11 had turned pleasant, about the 1st spring-like day of the year.
"There was still close to 6 inches of snow and ice melt on the road," Black said.
Details about what happened on Spruce Knob are sketchy.
Shelton said Brill told her during a phone call a few days later that the 3 became separated, starting with Sager going in search of the source of a noise they heard.
Then, he told Shelton, he fell and lost sight of Cassie by the time he got back up.
"James supposedly made his way back to the vehicle and supposedly busted the back window out because Cassie had the keys to the car," Shelton said. "Grant was seen walking back up towards the car."
Friday morning, each man made his way off the mountain walking down the Huckleberry Trail.
Cassie never showed up.
Sager and Brill reported the disappearance to authorities later on Friday and searching began almost immediately.
Black found out that his daughter was missing on Saturday. Shelton, in rehab at the time, was informed 2 days later, March 15.
Black, a truck driver living in Pennsylvania, was up on Spruce Knob that Sunday, March 14, with a trooper who showed him where the vehicle had been.
"I hiked the trail they were supposed to be on by myself," Black said. "Probably about a mile in it was just so thick and rugged that I wanted to come back later."
He was back up the mountain every other day for 3 weeks searching.
"I was probably hiking 10 to 12 miles a day," he said, "and I'm an average fat truck driver."
Shelton has been to Spruce Knob 3 times herself.
So why did Cassie, Sager and Brill go to Spruce Knob?
"The story we've got was Cassie wanted to show them something," Shelton said. She said her daughter had been to the Spruce Knob observation tower once, but never to the summit.
"My daughter was scared to death of the dark," Shelton said. "She would never have gone there at night."
Sgt. Teter was more blunt with his assessment.
"She wasn't a hiker," he said. "She was a tweaker," using the slang term for a methamphetamine user.
Sager has drug convictions in his past and is currently sitting in the Potomac Highlands Regional Jail on what Teter called federal and state parole violations related to drugs.
Brill, Teter said, "has lawyered up" and won't take a polygraph test.
Black and Shelton acknowledge that Cassie has a checkered past.
"We've never said Casssie was a saint, but she's our kid," Shelton said. "Regardless of whether it's drug-related or not, it's still our child."
The parents want to see more done.
"Why didn't they bring in the FBI?" Black wonders.
Teter says the State Police have done all they can.
"We've closed the case as active and pending," he said.
Black and Shelton are still on the case with flyers, Facebook postings and a gofundme account.
"There's too many unanswered questions that don't add up. It's hard to say where she is," Black said. "We're doing everything possible that we can."